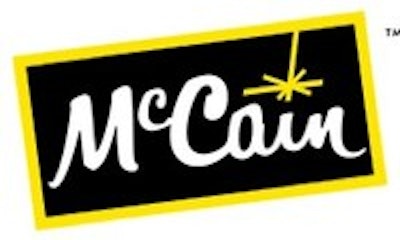 In McCain's recently released 2020 Global Sustainability report, "Together, Towards Planet-Friendly Food," the company pledges it will implement regenerative agricultural practices across 100% of its potato acreage — representing 370,000 acres worldwide — by 2030. This transition will restore and protect soil health and quality, and look to natural processes to control pests, prevent plant disease, and strengthen crops against severe weather events.
Regenerative agriculture is based more on biology than chemistry, with a focus on soil health and quality. A sustainable farming practice, regenerative agriculture promotes biodiversity, more plant cover on fields throughout the year, minimizing soil disturbances, and maximizing crop diversity to increase water efficiency, protect against erosion, pump more nutrients into the earth, create greater resilience to droughts and floods, capture more carbon, and increase the yield and quality per acre.
"Our belief in regenerative agriculture goes back to our roots as a farm business," says Max Koeune, chief executive officer of McCain. "As a global leader in food production, McCain has a responsibility to reimagine the way we grow a potato in a way that is beneficial for both the planet and the communities where we operate. We have to act today to make things better tomorrow."
---
---
In addition to detailing the regenerative agriculture pledge, the sustainability report tracks the progress of commitments made in McCain's initial sustainability report issued last year and makes a series of new commitments to help it move toward is climate objectives.
Among the company's achievements are a 6% reduction in absolute carbon emissions across McCain's global operations, a 2% decrease in water use in water-stressed regions, and a 5% increase in the use of renewable electricity.
Its new goals include opening three Farms of the Future in different growing regions, removing palm oil from all McCain branded products, sending zero waste to landfills, and making 100% of packaging recyclable, reusable, or compostable, all by 2025. Plus, by 2030, the company is aiming to cut carbon emissions from all operations by 50%, moving to 100% renewable electricity, and reducing carbon emissions from potato farming, storage, and freight by 25%.
Companies in this article