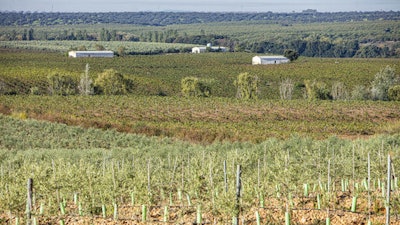 Knorr has announced it will be launching 50 regenerative agriculture projects, which will be phased in with partners globally over the next five years, to reduce food's impact on the climate. The Knorr regenerative agriculture roadmap is part of the €1 billion Unilever Climate & Nature Fund, which will accelerate the brand's work on nature and climate projects. Knorr's plan will contribute to Unilever's commitment to help protect and regenerate 1.5 million hectares of land, forests, and oceans by 2030.
As the largest food brand within Unilever, Knorr is using its position in the supply chain and the marketplace to test, learn, and scale implementation, while sharing learnings and knowledge with a coalition of partners and academics to transform the way food is grown—for good. The project is crucial to Knorr's purpose to reinvent food for humanity with the ambition to get food that is good for people and the planet on 7 billion plates by 2025, globally.
---
---
So far, three projects started earlier this year in the U.S. and Europe have:

Increased water preservation and reduced emissions: In Arkansas, a suite of farming practices that preserve water and decrease greenhouse gas emissions is being implemented in partnership with Knorr's biggest rice supplier Riviana. Together with the University of Arkansas, cutting-edge ways to measure reductions in greenhouse gas emissions and water captured are being used.
Improved soil health: In southern Spain, tomato farmers have implemented practices to improve soil health with the first harvest showing increased yield, thanks to Knorr working in partnership with its supplier Agraz (Conesa Group).
Improved climate resiliency: In Pas de Calais (northern France), Knorr, in partnership with PURProject and Green SOL, vegetable supplier Ardo has implemented practices to improve soil health and climate resiliency in response to decreased yields due to changes in weather conditions.
Companies in this article