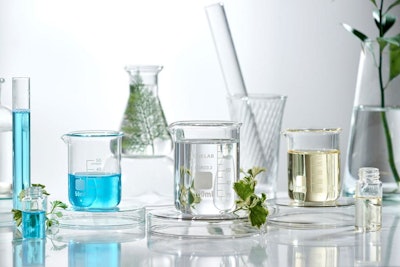 The USDA has announced an investment of $9.5 million to support the scale-up of sustainable bioproduct manufacturing in the U.S. The program spurs economic activity in the nation's rural areas, while lowering commercialization risks associated with bringing biobased products to market. Its exploration into bioproducts accelerates the USDA's efforts to develop circular bioeconomies, where agricultural resources can be harvested, consumed, and regenerated in a sustainable manner.
---
---
Three projects are currently being funded through the USDA's National Institute of Food and Agriculture's (NIFA) Bioproduct Pilot Program:
Virginia Polytechnic Institute and State University, for a project that proposes to convert food waste into biodegradable, polyhydroxyalkanoate (PHA)-based bioplastics that can be used for a variety of consumer plastics, including flexible and rigid packaging and containers for food and beverages.
University of Illinois Urbana-Champaign, for a project that proposes to convert swine manure and other organic feedstocks into biobinders for asphalt that increase the quality of recycled asphalt pavements. If commercialized, the benefits would include reduced landfill waste, reduced disposal costs for asphalt and food waste, and low-cost products.
Soylei Innovations of Ames, Iowa, for a project that proposes to transform high oleic soybean oil into thermoplastic rubber for pavements, which has the potential to extend repair longevity for existing surfaces.
"Each of the recommended projects includes collaborations with universities and companies that can bridge the gap between invention and the marketplace as well as produce stronger and more effective outcomes," says Dr. Dionne Toombs, acting director of the NIFA. "All three of them also have compelling benefits that advance environmental justice and spur economic opportunity for underserved communities."
Companies in this article