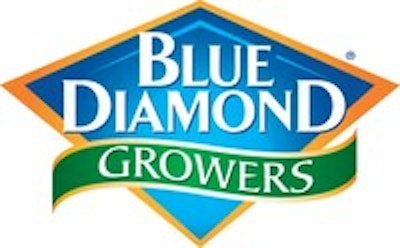 Blue Diamond Growers has released its first-ever sustainability report, "Growing a Better Tomorrow," in which it details its successes in 2022 and plans for the future.
The highlights of the report include:
95% of Blue Diamond member orchards in the company's stewardship program are now using efficient micro-irrigation systems.
29% of Blue Diamond orchards planted cover crops for soil quality and pollinator benefits in the last year.
Materials at the company's Salida facility sent to landfill were reduced by 18% through increased recycling.
A new project to reduce greenhouse gas (GHG) emissions through the replacement and modernization of a steam boiler system at the Sacramento plant, which is expected to reduce natural gas consumption by more than 30% and water use by 20%, has been implemented.
The company directly paid over $1.74 million to growers through its Growers Orchard Stewardship Incentive Program (OSIP). The OSIP now covers 40% of all Blue Diamond member acres.
---
---
In the near future, Blue Diamond will be using $45 million in funds from the USDA as part of a climate protection partnership activation to help growers expand existing implementation of cover crops, conservation plantings and hedgerows, and whole orchard recycling.
"We are proud of where we are on our sustainability journey," says Dr. Dan Sonke, director of sustainability, Blue Diamond Growers. "Because we are a cooperative, for 112 years, we have enabled family farms to compete in a volatile world. Our almond expertise extends from the orchard to processing facilities and the consumer. And through our stewardship program, we lead the world with more acres of almonds in a sustainability program than any other company."
Companies in this article