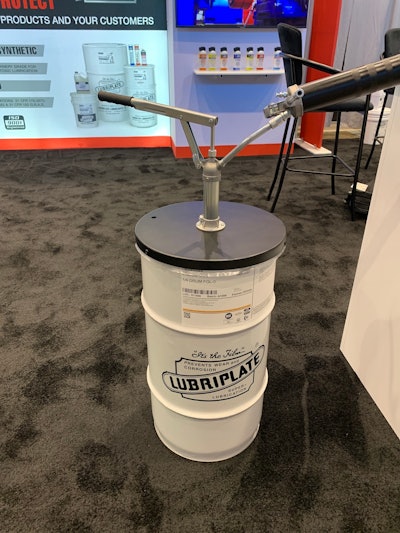 Michael Costa
New at PACK EXPO International is Lubriplate's refillable bulk loading grease guns and grease transfer pumps for 35 lb grease pails and 120 lb kegs. Lubriplate's hand pump provides grease gun loading direct from the bulk containers, and the kegs have an option to use an automatic pump for tasks that require more volume.
Also new from Lubriplate at the show is their Lubriplate Synthetic Food Grade Drilling & Tapping Fluid, which is a full synthetic fluid designed specifically for drilling and tapping. This product is NSF H1 registered, making it ideal for food processors, food package manufacturers, and the pharmaceutical industry.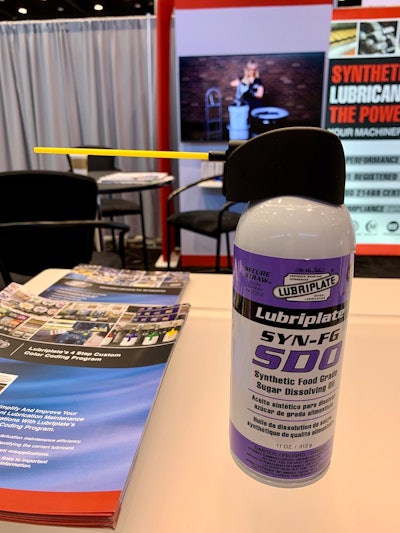 And, Lubriplate is also debuting its SYN-FG SDO food grade synthetic sugar dissolving oil, ideal for beverage manufacturers or those working with sugars and syrups.SYN-FG SDO is NSF H1 registered, and is specifically designed to remove sugar deposits and to lubricate machine components exposed to sugar contamination, reducing and preventing future sugar buildup. All of Lubriplate's spray cans now feature the company's patented Secure Straw dual-spray nozzle with a permanently attached straw.
Companies in this article