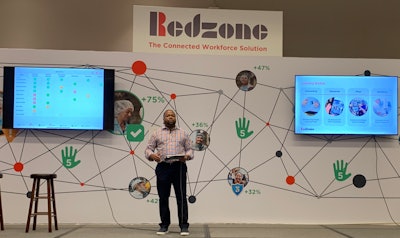 Michael Costa
QAD—an SaaS company known for its ERP software overseeing supply chain and other day-to-day operational components of manufacturing—has acquired Redzone workforce software, which connects employees on the factory floor via interactive modules to help improve staff productivity and reduce turnover. QAD didn't disclose the financial terms of the acquisition, but according to a Reuters report, the deal is estimated to be around $1 billion.
"With the addition of Redzone, QAD now has a complete end-to-end solution for manufacturers to fully realize the potential of the adaptive enterprise, from the shop floor to the top floor, and from supplier to end customer," said QAD CEO Anton Chilton during a webinar explaining the acquisition. "That's why QAD is excited about this powerful combination."
Redzone's CEO Richard Tester added during the webinar, "As we got to know the QAD leadership team, it was clear that we share a common vision for an adaptive manufacturing enterprise and a shop floor-centric approach to improving manufacturing performance," he said. "We're excited about the expansive global customer base that QAD has built over the years and believe QAD customers will be incredibly excited as they learn about the business outcomes other Redzone customers are achieving from the platform."
More than 1,000 manufacturing plants worldwide currently use Redzone software, including food and beverage giants Nestle and Tyson, and approximately 300,000 factory workers interact with Redzone daily. Tester mentioned that on average, Redzone's customers are seeing a 38% reduction in frontline turnover.
Companies in this article