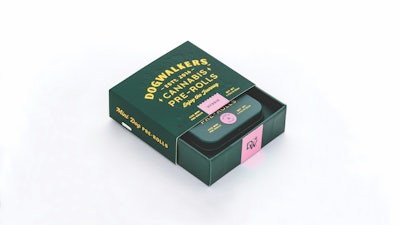 Q: Does anybody look at resumes anymore? Or is it all networking and word of mouth?
A: Resumes continue to play an important role in summarizing a candidate's experiences, but networking and connections play an even greater role. Word of mouth and personal testimonials provide evidence of a candidate's performance success and most importantly provides a window into their leadership or cultural characteristics. The emergence of platforms such as LinkedIn have become core to the search process.
"We make sure people are aware that the workload and demand that will be experienced in months can often rival what people may have experienced in a year at a major corporation."
Q: Is GTI cherry picking from the best and matching skills with challenges?
A: Understanding a candidate's experience is a key element in the search process across all of industry. A proven track record of success combined with knowledge of the work environments that a candidate has worked within provides valuable insights. Matching a candidate's skills and experiences to the challenges we are working to solve is core to the recruiting process.
Q: Going so fast, is there time for on-boarding? Is there time for training? Or are you specifically hiring people who can grab onto a fast-moving train and get to work?
A: In both a start-up or transformation situation, there is very limited time for conventional on-boarding. Relating back to my collegiate coaching days, the fastest way to build or turn around a program is to focus recruiting on experienced transfers and junior college talent with a sprinkling of incoming freshmen. Once the program is off and running, the focus can shift to recruiting and developing incoming freshman talent. We saw the visible impact of this philosophy play out at the NCAA Division I level this past season with players like Joe Burrow (OSU to LSU) and Jalen Hurts (Alabama to Oklahoma).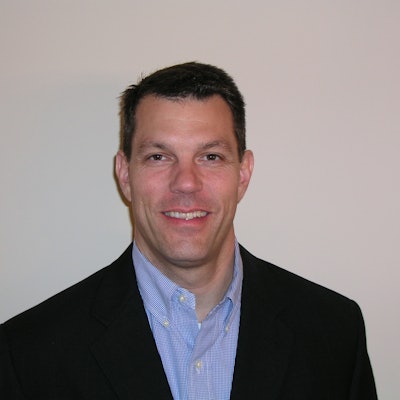 In our organization, we talk about hiring "athletes." People who can onboard instantly, run fast, make an immediate positive impact and can adjust to quickly changing situations. With the speed of business today, successful organizations require vertical start-ups of human capital just as engineering and operations functions focus on vertical start-ups of capital projects.
Q: Are you preparing your new hires for the frenzied pace they will encounter? Do you ask often how is it going? And what do you need?
A: When we recruit talent at the leadership level, we are very clear from the onset about the speed and complexity of the business. We make sure people are aware that the workload and demand that will be experienced in months can often rival what people may have experienced in a year at a major corporation. We make it clear that this is not for everyone and it is a choice they will have to consider carefully before committing to the opportunity. Up front realistic discussions ensure people make an informed decision.
We are currently launching a detailed onboarding process for our manufacturing teams. The onboarding is a 90-day program that consists of daily check-ins for the first 2 weeks followed by weekly check-ins for the subsequent weeks all tied to a Leader Standard Work (LSW) routine. The process is wrapped around formal 30, 60 and 90 day reviews.
Q: What kind of project team or cross functional meetings are you conducting? Are these regularly scheduled meetings or catch as catch can?
A: In general, we recruit people who can function independently and emphasize that they must take responsibility for engaging resources when needed. One of the most powerful engagement forces is exhibiting trust in someone by granting them accountability and authority. I am also a firm believer in experiential learning. In fact, experiential learning is the fastest and most effective way to build skills in high potential talent.
Our communication and decision practices must be nimble and swift while maintaining alignment. We use a blend of both structured and informal meetings. Alignment and progress discussions take the form of in person meetings, conference calls and video calls. Communications range across work stream meetings, platform team meetings, project reviews and formal cross functional reviews such as Stage Gate for product development. The speed of business dictates that communication among cross functional teams must often happen instantaneously, so we will even use group text messages to align and execute quick decisions. We have our faults just like any organization, but we will always maintain vigilance to prevent bureaucracy.
ProFood Live's Keynote Speaker, Jim Prunesti, VP of Engineering, ConAgra, addresses major challenges for food companies including an aging asset base, wage rate inflation, and the proliferation of SKUs.
Q: Final thoughts on workforce challenges?
A: There is one universal truth… Everything we do begins, ends and revolves around people. No team, business or company will meet its potential nor succeed over time without a strong culture founded on talented people.
Green Thumb Industries (GTI), is a national cannabis consumer packaged goods company and retailer that distributes a portfolio of branded cannabis products including Rythm, Dogwalkers, The Feel Collection, and Beboe, among others.
The company also owns and operates rapidly growing national retail cannabis stores called Rise™ and Essence. Headquartered in Chicago, Illinois, GTI has 13 manufacturing facilities, licenses for 95 retail locations and operations across 12 U.S. markets. Established in 2014, GTI employs approximately 1,200 people and serves thousands of patients and customers each year. GTI was named a Best Workplace 2018 by Crain's Chicago Business. More information is available at GTIgrows.com.
Click here for more information about ProFood Live. ProFood World Editor, Joyce Fassl, has put together a powerful program where food company execs can hear from their peers, and join the discussion.