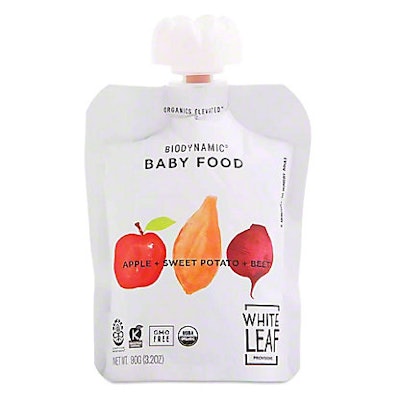 New Hope Network
Amanda Hartt, Lead Market Analyst for NEXT Data & Insights and New Hope Network, and Adrienne Smith, Senior Food Business Reporter for New Hope Network, discussed top trends in the food industry, and how (and which) brands are innovating based on changing consumer values at the virtual Spark Brand Success event last week.
Macro Trend: Plant
According to Smith, "This is a big force fueling change in the US food industry. Consumers are increasingly waking up to the social, environmental, and health benefits of plant-based foods."
· Hodo – innovating tofu for new applications as a meat substitute.
· Miyoko's Creamery – cashew-based cheese alternatives.
· Lavva – Pili nut and plantain-based yogurt.
---
Read: Orgain Grows with New Plant-Based Nutrition Powder
---
Macro Trend: Time-Honored Heritage Ingredients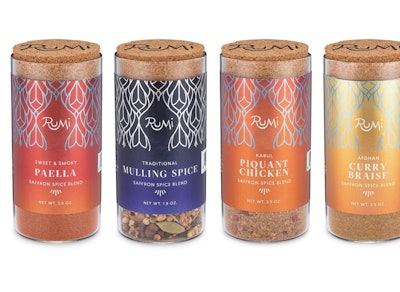 "Brands are leading with unique ingredients from around the world that either are unique in culture or unique in terraflora…not only are these brands culturally rich, but they're giving back and impacting the communities through which they source from," said Hartt. This trend is "resurfacing traditions and ancient practices from around the world that have preservation techniques, that slow things down, and retain nutrition as a response to overly processed foods."
· AYO Foods - formulating frozen meals with egusi, which is ground melon seeds from Liberia.
· Rumi Spice - working with small farmers in Afghanistan to support an economically driven rural development in Afghanistan with saffron and other spices.
· Amlu - Moroccan style nut butter infused with Omega rich argan oil.
Macro Trend: Protein Power
Meat-alternative sources of protein that are new, or modified legacy proteins like soy and seitan. This is also a plant-based trend, as consumers are seeking clean plant proteins that are more efficient calorie sources compared to animal-based products.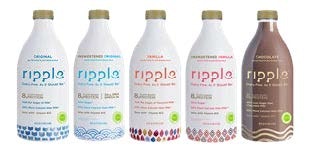 Said Smith, "Research into plant-based alternatives to traditional meat and dairy proteins has not only yielded products with better taste and nutritional profile but has also led to a huge boom in innovation in terms of formats and applications."
· Rebel Food (Ripple) - pea protein alt-dairy products.
· Chickapea - chickpea and lentil protein.
· Olyra – grain protein from spelt oat, looping barley and flaxseed proteins.
New Hope also takes a look at the top ten trends YOY among its Expo West exhibitors, and identified the following from 2020:
· CBD /ECS
· Multi-Stakeholder
· Quest for Rest
· Brain Health
· Science First
· Food Access
· Responsible Packaging
· Meal Kit
· Waste Reduction
· Organic
Said Smith, "Reducing waste has really become one of those rallying cries for so many brands and businesses in our industry, with brands coming up with clever, innovative ways to reduce and remove waste along all the different various steps of the supply chain." Some examples Smith cited:
· So Good So You - focuses on 100% renewable energy, 100% post-consumer recycled packaging, and also diverting more than 94% of facility waste from landfills.
· Vive Organics - using ugly produce as ingredients for wellness shots with the goal of cutting down on waste by upcycling or reusing byproducts for food production.
· Renewal Mill - upcycling okara pulp (a by-product of soymilk production) into flour.
---
Read: PepsiCo Accelerates Plastic Waste Reduction Effort
---
'Responsible packaging' that mitigates negative environmental impacts is another trend found within a 'material optimization' macro trend. "This could be using new materials, developing new technologies, changing the shape or size to allow for more efficient shipping, and then focusing on reusable, recyclable, or compostable options," said Smith.
· Flow Alkaline Springwater - has a goal to have 100% reusable, recyclable and compostable packaging by 2025.
· Pete and Gerry's Organic Eggs - decided to stick with post-consumer recycled plastic, with a take-back program where consumers send in cartons for reuse.
· Alter Eco - the brand that launched the first compostable non-toxic candy wrappers.
---
Read: An Eco-Friendly Alternative to Six-Pack Plastic Rings
---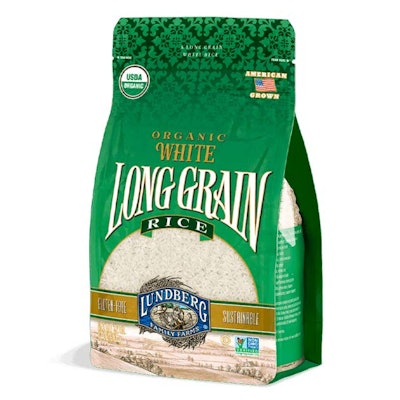 Making agriculture commitments through supply chains and ingredient sourcing is another macro trend, with organic and regenerative agriculture falling within. "Organic is a base standard in the fight for good food. But brands are doing more by engaging in policy to strengthen standards, expand acreage, or showcase a deep understanding of the ecological journey to their organic efforts," while regenerative agriculture "rebuilds, repairs, and replenishes our natural resources through ecological practices that challenge the limitations of the current sustainability paradigm."
· Numi Organic Tea - sources 100% certified organic teas from small holder farmers around the world that benefit farmers, the environment, and consumers.
· Lundberg - a steward soil health and carbon farming, to sequester carbon and enrich the soil.
· Clif Bar - investing in plant breeding research.
Smith said that two other trends are traceability and transparency, and that the "consumer demand for transparency has gone far beyond the mere ingredient list. Consumers today want to truly understand what it is they're putting into their bodies. Where does it come from? How is it made? What's in it? Who made it? Under what circumstances? How were they paid?"