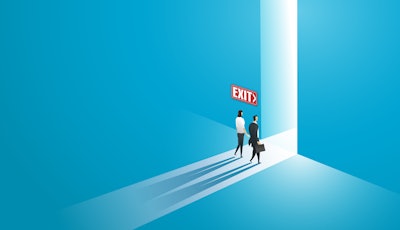 I recently read an interesting "great resignation" post by Matt Fieldman, executive director of America Works, about workers who are voluntarily quitting their jobs in record numbers. Fieldman notes that the great resignation moniker focuses too much on employees only and conjures up unflattering, stereotypical images of the workers. But he suspects that there's something far bigger and more transformative in play—a new, shared responsibility between employees and employers for creating a "new normal" workplace in manufacturing. He suggests an alternative moniker—the "great recognition"—which he maintains is better at capturing how both employees and employers are learning and evolving in a quest to address disruptive workplace challenges and reverse the upward trend in resignations, all in the hope of filling some of the nearly 900,000 open jobs in manufacturing today.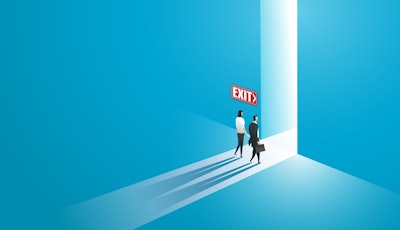 For workers in manufacturing, the great recognition equates to the desire for flexibility in work scheduling, job flexibility that develops multiple skills and capabilities, clearer career path opportunities and mobility, improved working conditions, meaningful work, and a redefinition of work-life balance, with greater emphasis on how they live their lives, especially with the need for more leisure time.
For employers in manufacturing, the focus of the great recognition is on employee engagement (how to empower, enable, and connect employees to their companies), greater attention to employee needs throughout the entire employee lifecycle, improving job quality and working conditions in a variety of ways, innovation, and creativity around new ways of thinking about workplace dynamics—and, of course, the importance of diversity, equity, and inclusion in the workplace.
A prevailing message in the great recognition is the heightened focus on and steadfast commitment to the cultural transformation—a true cultural shift—required for employers if they expect to be competitive in recruiting and retaining these "new normal" workers.
Employee engagement plays a key role in understanding the great recognition. According to Gallup's State of the Global Workplace: 2021 Report, there is a global engagement rate of 20 to 34% in the U.S. and Canada. The implication here is that most employees are either not engaged or are actively disengaged. As measured by lost productivity, high turnover, and high employee replacement costs, disengagement can be costly.
One of the key findings in this Gallup data is that the great recognition is less a pay issue and more a workplace issue. So, what can be done to improve employee engagement in the workplace? More importantly, what are food and beverage manufacturers doing about it now?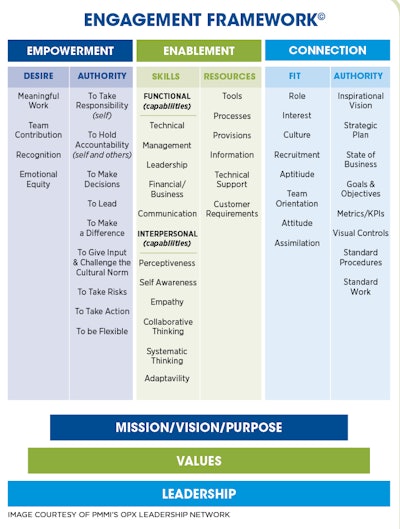 To answer these questions, FSO Institute turned to PMMI's OpX Leadership Network Workforce Engagement Framework, which outlines what manufacturers can do to improve employee engagement in the workplace. From that, OpX deployed a Manufacturing Health Assessment Survey of Workforce Engagement for Food and Beverage Manufacturers to determine what they are doing about engagement. Preliminary findings from the CPG survey participants are highlighted below.
Empowerment
To empower employees in the workplace, manufacturers can focus on giving them the authority to take responsibility, to hold others accountable, to make decisions, to take risks, to take action, to make a difference, to provide input, and to challenge cultural norms. Some key findings include:
Taking risks—Respondents are evenly split regarding their companies' encouragement of risk-taking to deliver on the business strategy. As other attributes of engagement are strengthened, risk-taking tends to become more acceptable since more accountability is pushed to individuals and teams.
Taking action and making a difference—Respondents report relatively high levels of engagement regarding action and difference making—for doing whatever needs to be done to get the job done and for developing new ideas and executing action plans.
Providing input and challenging cultural norms—Respondents get high marks for giving and receiving positive/negative feedback and for working to understand each other's perspectives to ensure delivery of best solutions.
Enablement
To enable employees in the workplace, manufacturers can focus on developing functional skills (management, leadership, technical) and interpersonal skills (self-awareness, collaborative thinking, systemic thinking, adaptability) and providing the resources required (tools, processes, information, customer requirements). Some key findings include:
Training and longer-term professional development—Respondents report that their companies are better at technical training, but far fewer provide a personal development plan over the long haul (think: career path) to meet the needs of the individual and the business.
Tools, processes, and information—Respondents report reasonably good support from their companies regarding the tools and processes to do their jobs, but note that the information they need is not always as easy to access as it should be.
Customer requirements—Respondents are evenly split on the effectiveness of their companies in revealing how their performance links to customer requirements and satisfaction, leaving them less connected to the overall company performance.
Connection
To connect employees with the workplace, manufacturers can pay special attention to the fit (role, interest, attitude, aptitude, team orientation) of the employee to the state of the business (vision, strategy, goals, objectives) and the overall performance of the business (metrics, KPIs, standard procedures, standard work). Some key findings include:
Individual role and commitment to a culture of engagement—Many respondents report that their companies do a good job helping individuals understand how their role contributes to the bigger picture and are committed to a culture of engagement, but there's room for improvement.
Compelling vision—Respondents are ambivalent about the strength of their companies' vision (compelling and easy to understand) in motivating them to contribute to something bigger than themselves.• Sharing of goals/objectives and the link to company performance—Most respondents report that goals and objectives are not always clear, and even less clear is their link to both plant performance and overall company strategy and business needs.
Companies in this article