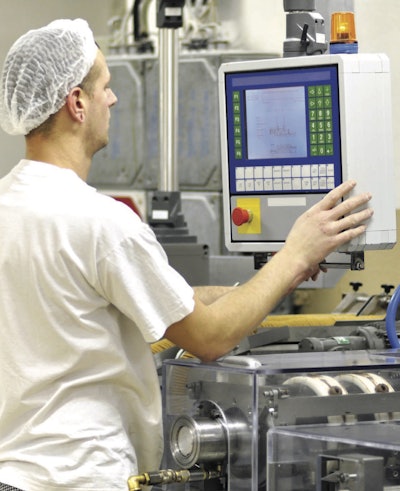 There are multiple impacts on snack food CPG operations from FSMA and USDA regulations, including:
More stringent documentation and reporting.
Labeling requirements for tracking of goods and ingredients across the value chain to the consumer.
Increased efforts to ensure cleanliness of processing and packaging lines.

CPG and OEM leaders unanimously emphasized the importance of food safety.
Even when interviewees were unaware of specific FSMA impacts, they reinforced the need for improved sanitary design.
"Suppliers must design processing and primary packaging equipment that can be completely washed down without electrical damage," said one director of consumer packaging at a large CPG.
"Customers are asking for equipment with tighter mechanical seals designed such that there are no areas where food can build up," said another VP of sales at an OEM.
One packaging scientist at a large CPG even said, "We are buying equipment without hollow tubing where food can build up."
There are also impacts to primary packaging and processing equipment, including improved sanitary design of equipment:
Clean more effectively in less time.
32 percent of technical interviewees mentioned sanitary design as a goal of theirs.
Increased need for metal and foreign object detection equipment, including x-ray machinery.
CPGs have mentioned the need to install a greater number of detectors throughout processing and packaging lines as earlier detection can save in material scrapping costs, etc.
One innovation manager at a meat snacks CPG said, "CPGs will look to install more higher quality foreign object detectors throughout production lines."
Many investments in the next two to three years are expected to go towards metal detectors and magnetic separators.
Source: PMMI Business Intelligence "Snack Foods – Packaging and Processing Market Assessment and Trends 2018"
For more details about the snack foods market as it pertains to the packaging and processing industry, download the FREE Executive Summary or the full report here.