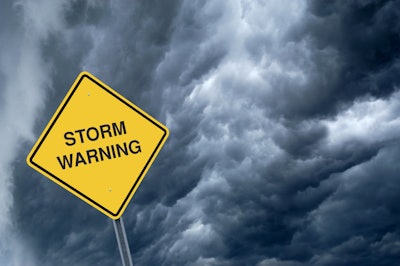 This month, the International Society of Automation (ISA) will conduct its third annual Food and Pharmaceutical Industries Division (FPID) symposium focused on the technology and innovation required to meet global demands in these manufacturing segments. Specifically, the meeting will address increasing regulations, how to control manufacturing costs, dealing with and preparing for cybersecurity threats, and more.
This year also marks the first year that the FPID symposium will be held outside of the U.S., in Cork, Ireland—an acknowledgement of Ireland's growing biotech industry.
"I spent three years in Cork working with Eli Lilly and building a big biotech facility there, so that's why I felt it was a place we need to go," says Andre Michel, President at Efficient Plant and ISA's FPID Division Director.
Michel knows firsthand that as biotech plants expand and evolve, so must the automation underneath it all. Whether it is moving to continuous processing or updating existing batch processes to adopt more data rich and reliable operations, these companies must embrace new technology and techniques that will move them gracefully through the imminent industry disruption.
"Pharmaceutical companies have different challenges in automation than other industries," Michel says. "That's why the main thing we want to do at FPID is provide our membership with the things they won't find anywhere else." Specifically, knowledge about the unique hurdles in pharma, like, for example, how to prevent contamination of bio products, which, if you lose a batch, could be worth $1 million.
The other challenge pharmaceutical companies face has to do with data integrity as the FDA and other agencies expect that data is never altered and always correct. It's a tough thing to prove nevertheless the FDA is ramping up its efforts to get manufactures to comply with current good manufacturing practices (cGMP) pertaining to the data that drives their operations.
Last year, for example, the FDA issued a warning letter to Apotex Research following an inspection of a manufacturing site in Bangalore, India.
According to the FDA, its concern related to the practice of disregarding failing results as well as the lack of documentation to support decisions to retest samples of lots that had initially failed to meet specifications. It also raised a red flag around the company allowing manufacturing activities to occur without the oversight of the quality unit. To that end, the FDA also stated in its letter that the firm failed to establish and follow written procedures designed to prevent objectionable microorganisms in drug products not required to be sterile, and failed to follow written procedures applicable to the quality control unit.
Perhaps it feels like the FDA is putting companies under a microscope. And, yes, it is. But it's all in the name of safety. As manufacturers look to increase time to market for a drug, the FDA is focused on maintaining data integrity for public safety.
"Technology is moving so fast," Michel says. "So while the process may be the same, the technology and the demands from the FDA are constantly looking to improve quality and reliability."
These are just some of the issues that keep pharma executives and plant managers awake at night. As are serialization deadlines—for traceability and ridding counterfeit products from the supply chain—which will be a global requirement by the end of this decade.
The FPID symposium has a food and beverage track, too, where topics such as applying digitalization to connect a food safety program for compliance and return on investment will be discussed.
Overall, the program has been developed to help attendees understand the urgent issues that need to be addressed within the next few years. And the solutions that will be discussed, not surprisingly, are centered on the use of automation.
For more information on the 2016 FPID symposium taking place March 14th and 15th in Ireland, go to: http://www.isafpidsymposium.com/