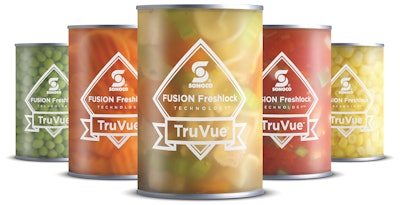 For rigid plastic packaging supplier Plastic Technologies, Inc., understanding the needs of its customer base means looking outside its areas of expertise to understand changing market trends as well as complementary packaging equipment and materials innovations. From February 8-10 in Henderson, NV, PTI and co-producer SBA-CCI, a polyester packaging consultancy, held The Packaging Conference to share these market drivers and new technologies with the event's more than 220 attendees that included brand owners, material and equipment suppliers, and other industry professionals.
The 2016 edition of the event, taglined "where business opportunities and technology meet," covered issues such as package design, recycling, e-commerce, and new material and equipment technologies, and provided analysis of various markets.
Since its launch in 2008, The Packaging Conference has earned the reputation of being a venue for breaking news. Among the suppliers presenting new products, Sonoco unveiled its TruVue retortable clear plastic can, and packaging equipment manufacturers Nissei ASB and 915 Labs LLC presented their recent technology platforms for retort PET and Microwave Assisted Thermal Sterilization (MATS), respectively.
Clear PET retort jar
Developed to address the demise of the center of the store, Sonoco's TruVue™ plastic can with Fusion FreshLock Technology™ takes its cues from the fresh areas of the store and brings them back to the center. Said Steve Gendreau, Division Vice President, Sales & Marketing – Global Plastic for Sonoco, the clear retort can provides disruptive innovation with the potential to create renewed relevance to the canned food category. The market, he said, represents a ±30 billion-unit opportunity, encompassing applications such as fruit, vegetables, pet food, and soup, among others.
The TruVue can is made from a five-layer plastic substrate comprised of polypropylene and ethylene vinyl alcohol and incorporates an easy-open steel lid and bottom closure. The technology involves a crimp seam plus an induction-seal end application. Labeling options include pressure-sensitive film or paper labels, and full-body wraparound film labels. According to Sonoco, it is the first clear can to withstand the rigors of continuous retort systems without overpressure, performing in high-temperature and high-pressure environments.
"Consumers love it," said Gendreau. "We found a 70-percent approval rating over metal cans. Perception is reality; consumers believe it's going to taste better because the brand owner trusts them enough to show them the product."
Double-blow PET retort technology
In another presentation, "First Installation of a Retort PET Line," Jamie Pace, VP – General Manager, Nissei ASB, talked about the company's double-blow technology for hot-fill wide mouth jars. The process, according to Nissei, addresses the challenges of developing a crystallized neck that remains free from deformation that could lead to leakage.
ASB double-blow technology involves three steps that include preform molding, neck crystallization, and stretch blow molding, accomplished through the use of preform molder, neck crystallizer, and a double-blow reheat machines, respectively. Among the advantages of the technology, the double-blow process allows a finished container to be filled and pasteurized at temperatures up to 205°F and provides the highest sidewall crystallinity (40 to 41%), 1.3-times the barrier improvement, and longer stability in storage. In addition, for a 350-mL jar, the weight is one-sixth that of a glass jar, resulting in significant transportation energy and CO2 reductions.
During his presentation, Pace presented a case study of what he believes is the largest PET retort container: a 1-gal jar for Öncü tomato and pepper pastes from Acemoglu in Turkey. The company is producing both the 1-gal and a 1.5-L container using four preform machines, two crystallizers, and six blow molders at speeds to 3,600 hr. The pastes in the retort jars have a 12-month shelf life.
MATS food processing technology
Calling it a disruptive and tipping-point technology, Kevin Peterson, VP of 915 Labs LLC, introduced the company's Microwave Assisted Thermal Sterilization technology in his presentation, "MATS Technology: Revolutionizing Food Processing." The process from 915 Labs, now in the commercialization stage, is said to vastly improve the quality, taste, nutritional value, and safety of packaged and prepared food.
As Peterson explained, 915 Labs formed a consortium of food industry experts and brand owners to bring MATS to fruition. During the MATS process, packaged food is simultaneously heated externally by a pressurized hot water bath and internally by patented microwave technology. Compared with traditional thermal sterilization processes that expose products such as salmon, for example, to heat for 60 to 70 minutes, MATS takes approximately 10 minutes to sterilize the same product. "It is a rapid process that is significantly less harsh than other thermal systems today," said Peterson.
He added that MATS can be used for a wide variety of food types and recipes and provides an equivalent shelf life, with higher quality and higher nutritional value, with few or no additives.
Future applications may include petfood, medical sterilization, and UHT (Ultra High Temperature processing) milk at 130°C+.
New Bottle Zone at NPE2018
In 2018, NPE: The Plastics Show will feature a Bottle Zone, made up of 100,000 sq ft and an estimated 100 companies, that will "shine a brighter light on bottling and the bottle industry," according to Brad Williams, VP – Marketing and Business for the show's producer, SPI: The Plastics Industry Trade Assn.
Williams announced the new zone during TPC, noting that it will "probably be the biggest zone or pavilion the show has ever done." In addition to featuring exhibits focused on beverage bottling and the PET industry, SPI will also offer a "major keynote" as well as other educational sessions.
The last edition of the triennial event in 2015 drew more than 65,000 attendees.
The shifting beverage landscape
For the second year in a row, Gary Hemphill, Managing Director and COO of BMC Research, presented attendees with a comprehensive overview of the beverage industry in "The Shifting Beverage Landscape: What's in Store for 2016?" Among the key takeaways:
• The U.S. beverage market has experienced overall mixed performance since declines during the recession, but has now achieved back-to-back years of growth: 1.1% volume growth in 2014 and 1.7%* in 2015 vs. -0.1% in 2013.
• Bottled water was the primary exception of a mainstream category that thrived in 2015, with a volume change of 7.6%, representing 11.7 billion gallons.
• Sixty-seven percent of bottled water volume is single-serve, with private-label accounting for half of single-serve sales.
• Traditional mass-market categories that struggled in 2015 included carbonated soft drinks, with a -1.1% decline, and fruit beverages, at -2.1%.
• 2015 marked the eleventh consecutive year of decline for CSDs, although they still remain the most popular beverage choice in the U.S.
• To address consumers' health and wellness concerns, major brands are changing their product portfolios. In 1997, 76% of PepsiCo's beverages contained sugar, and 24% did not. Today that ratio is 51%:49%.
• By 2017, bottled water will surpass CSDs as the largest beverage segment in the U.S.
• Craft beer is the fastest-growing segment in the beer category, with 11% of category volume produced by 4,000 craft brewers nationally.
• Cans, plastic, and glass comprise 90% of the beverage packaging universe.
• Packaging innovation has gained in importance as the marketplace has gotten more crowded as a means to distinguish both categories and brands.
• In the future, the marketplace will be characterized by numerous high-value, low relative-volume opportunities. PW
*2015 figures are preliminary.
Editors Note: Read about The Packaging Conference's coverage of e-commerce and omni-channel marketing in Packaging World's Special Report on E-Commerce.
Companies in this article