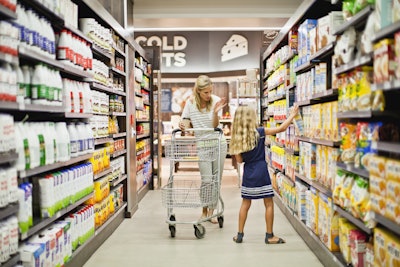 Most families in ancient Rome lived in apartments that lacked kitchens because city officials wanted to prevent fires. People relied on street vendors for their food. Much like today's food and beverage manufacturers, these vendors needed to supply the foods their customers most wanted to eat.
So what do today's consumers want from their foods? According to an international study of the top 10 consumer trends for 2017, people want more meal-ready choices, formulations that help them lead healthier, more active lives, and products with an authentic story to tell, because eating has always been as much an emotional experience as a physical one.
While many of these trends may have started in the U.S., Euromonitor International researchers say they have now spread to consumers worldwide. Changing global demographics and lifestyle expectations, driven by aging populations, rising wealth and smaller families where both parents work, will continue to influence what the world's food and beverage processors make and how they promote their products.
A new age in aging
Among the key consumer trends that researchers believe will affect food and beverage processors is the emerging market to serve aging 50+ Baby Boomers who are healthier, wealthier and more active than in previous generations. Personalized food services, such as online ordering and specialized meal kits, will be in demand to simplify busy lives, meet dietary preferences or help consumers deal with health conditions. This will be especially important for serving those who prioritize, or actually gain prestige from, wellness.
Consumers in training
Children growing up in today's smaller families are being given greater decision-making authority by their parents on what food the family buys and where to dine out, setting trends that can influence other age groups. Giving even very young children the power to make shopping decisions exposes them to brand messages that can influence life-long purchasing habits, although there are growing concerns about irresponsible marketing to children, particularly when it is done through social media or games.
Food rush
The trend toward instant gratification made possible by the web and digital apps has extended into the food world, where grocery stores, restaurants and other online retailers promise delivery of higher quality, healthier food choices to homes within hours. To meet that demand, retailers will expect processors to provide more pre-prepared ingredients or entire meals, faster delivery and other customized services.
Getting real
Authenticity is a key word for 2017, according to researchers, whether it's found in online videos of a chef cooking meals at home or the stories that marketers tell about the provenance of their food and beverages. Wabi-sabi, the Japanese concept of finding beauty in imperfection, illustrates this trend. Some grocers even display misshapen or "ugly" produce to meet the demand for food that isn't industrialized. Consumers want to know what they're buying and favor brands they believe are "responsible." Some see this as self-empowerment or a reaction against slick marketing, even when the art of getting real is totally contrived.
For more information on consumer trends, check out the The ProFood Tech Conference. Several sessions feature groundbreaking research about consumers, the impact of developing innovative products and how consumers influence product development. ProFood Tech will be held April-4-6 in Chicago. Register now!