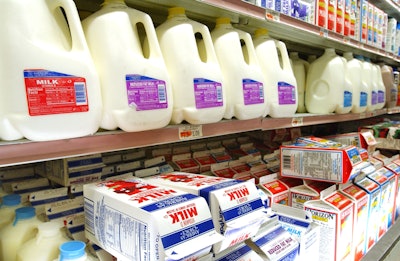 The global cold chain market is expanding with considerable growth potential over the next five years. The growth of this market can be attributed to the growth of international trade of perishable foods, technological advancements in refrigerated storage and transport, government support for infrastructure development of the cold chain industry and increase of consumer demand for perishable foods. Also, expansion of food retail chains by multinationals will enhance international trade and impact the growth of the cold chain market.
A new MarketsandMarkets report, "Cold Chain Market"by Type (Refrigerated storage, Transport), Temperature type (Chilled, Frozen), Technology (Air blown, Eutectic), Application (Fruits & Vegetables, Bakery & Confectionery, Dairy, Meat, Fish & Seafood), and Region - Global Forecast to 2022", published by MarketsandMarkets, the global market is projected to reach USD 271.30 Billion by 2022 in terms of value, at a CAGR of 7.0% from 2017.
Early buyers will receive 10% customization on this report.
The dairy and frozen desserts segment projected to be the largest segment in 2017 due to their need for constant temperature control being temperature-sensitive products, dust, and exposure to sunlight. Dairy & frozen desserts are witnessing high demand due to economic growth and rapid urbanization, along with sophisticated marketing channels which have led to significant changes in dietary patterns. Government guidelines in China state that milk is a major source of calcium and protein, and recommend regular milk consumption, which has led to milk and dairy products being incorporated into the daily diet of consumers.
The frozen products segment is estimated to account for the largest share in the cold chain market, in terms of value, in 2017. A wide variety of products such as ice cream, meat, and seafood are stored at freezing temperatures of between -18° C to -24° C. Freezing preserves the taste, texture, and nutritional value of foods better than other preservation methods. Cold chain for frozen foods provides uninterrupted handling of the product within a low-temperature environment during the steps of the value chain, which include harvest, collection, packing, processing, storage, transport, and marketing until it reaches the final consumer.
Europe represents lucrative market
In 2017, the European region is estimated to hold a significant share in the global cold chain market. The major drivers for this significant share of the European region are due to the consumer's demand for quality attributes such as safety, taste, and freshness in their food.
The current trend in the refrigerated transport market in Europe is that food product manufacturers and retailers move from local service providers to larger Pan-European service providers due to the development of network-focused technological solutions, technological upgradation in refrigerated systems and transport, and focus on implementation of quality standards set by public and private sectors.