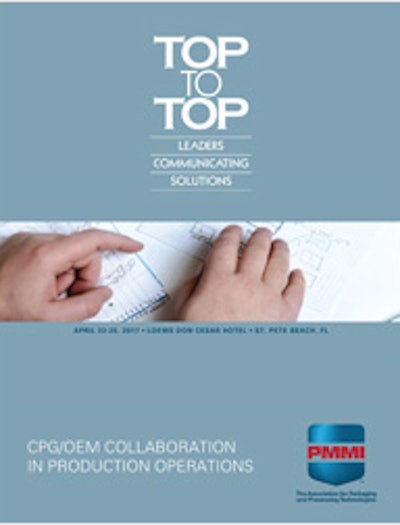 E-commerce only represents 1 percent of business, but consumes 5 percent of resources, according to PMMI Top To Top Summit Report 2017. The landscape will change considerably as this market grows an estimated 20 percent in coming years.
Multifaceted consumer demand and a growing number of both SKUs and distribution channels will bring change to production and packaging as retailers seek customization.
On the operations side, speed will lose out to flexibility and short-run philosophy, and package cost has to decrease, while still communicating effectively to the consumer via connectivity with mobile devices.
Films and other materials need to be specified with local climate in mind. Secondary packaging most affected now, but primary packages will be expected to adapt as well.
Food freshness and safety are big concerns. And all CPGs report workforce issues. The challenge of finding new employees and training current teams, and balancing time for production, is a struggle for all food manufacturers.
The report, featuring face-to-face interviews of both CPGs and OEMs, addresses changing consumer demands, CPG product manufacturing demands, and OEM equipment manufacturing demands.
Source: PMMI Business Intelligence, Top to Top Summit 2017 Report. Download here.