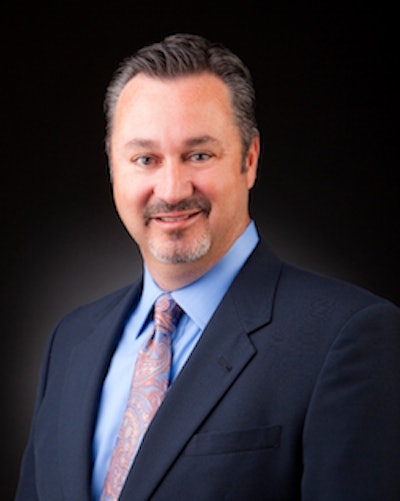 Since PepsiCo first published its Performance with Purpose Corporate Social Responsibility report in 2006, the snack and beverage company has evolved and expanded its goals in all areas of its organization to deliver change across the company, the value chain, the industry, and the world. In the area of packaging, PepsiCo's goal is to design 100% of its packaging to be recyclable, compostable, or biodegradable, increase recycled materials in its plastic packaging, reduce packaging's carbon impact, and—in partnership with the PepsiCo Foundation—work to increase recycling rates by 2025.
In this exclusive interview, Brad Rodgers, PepsiCo global R&D director of foods packaging discovery, shares insights on how the company plans to reach its ambitious sustainable packaging goals, including its efforts to create biodegradable, compostable flexible packaging for its snack foods and a 100 percent plant-based bottle.
Packaging World:
What does your role at PepsiCo entail?
Brad Rodgers:
I lead the Global Foods Packaging Discovery R&D team, which looks at technology solutions coming in both the near and far future for packaging. My team seeks to find new packaging materials and processes that will enable PepsiCo to improve our Foods packaging performance and minimize our environmental impact.
How have the packaging goals that are a part of PepsiCo's Performance with Purpose CSR strategy changed since it was first introduced in 2006? What have been the drivers of these changes?
I think PepsiCo's Performance with Purpose goals have continued to evolve and strengthen since they were first introduced in 2006. Our packaging goals for environmental improvement have gotten more ambitious as a result of PepsiCo's overall goals. Each part of our business is working hard to contribute to meeting these ambitious 2025 goals.
How has the thinking around sustainable packaging and what it means changed during that time?
In addition to delivering on cost, performance, and quality, the focus has also been on delivering packaging with a lower GHG footprint that is recyclable, compostable, or biodegradable. Sustainability has become a greater part of the discussion for all of our packaging professionals and our marketing counterparts.
What, if any, impact has Ellen MacArthur's New Plastics Economy vision had on PepsiCo's direction as regards sustainable packaging?
PepsiCo's goals are well aligned with those of the Ellen MacArthur Foundation's New Plastics Economy. PepsiCo is a Core Member of this organization, and we are active in many of the initiatives sponsored by them.
I understand that one of PepsiCo's goals around packaging is to design 100% of its packaging to be recoverable or recyclable. In the area of bottled beverage packaging—where much of your packaging is recyclable PET or aluminum—is there much work to do?
Actually, we have revised this goal to better represent our intent of the goal and capture the breadth of our efforts. Our goal is to "Strive to design 100 percent of our packaging to be recyclable, compostable or biodegradable, increase recycled materials in our plastic packaging, reduce packaging's carbon impact, and, in partnership with the PepsiCo Foundation, work to increase recycling rates by 2025." Most of our beverage packaging today is recyclable, but PepsiCo is working to ensure all of our beverage packaging is recyclable. We also continue to work to increase recycling and have formed several industry partnerships to this end.
In 2011, PepsiCo announced that it was working toward a 100 percent bio-based, recyclable beverage bottle. What happened to that initiative?
Although the economics are challenging, we haven't given up on the idea and are still working at the R&D level.
How is PepsiCo working to increase recycling rates?
PepsiCo has partnered with numerous industry organizations such as the Closed Loop Fund, the Recycle Partnership, the New Plastics Economy, the CEFLEX Project, and the Material Recovery Facility for the Future (MRFF) to help improve recovery and recycling of plastic packaging. These commitments involve both financial and personnel resources.
In the area of flexible snack packaging, PepsiCo announced it's working with Danimer Scientific to create a bio-based film from polyhydroxyalkanoate (PHA). Why did you choose this biopolymer? What are its advantages versus other bio-based resins?
PepsiCo has been researching and developing bio-based flexible packaging for more than a decade now. Our research has led us to believe that PHA will have some significant performance and environmental advantages once it's at scale. After much consideration, we felt Danimer Scientific offered the best combination of technology know-how and speed to commercial scale for PepsiCo. Our partnership is aimed at helping move this process along at a faster pace.
I understand the first in-market pilot for a snack bag using PHA is expected to be in 2021. Why so long? What are the challenges in making flexible packaging from this material?
Today, PHA manufacturing is at a small, pilot-plant production scale, and the material volumes needed for PepsiCo to commercialize with our brands is not there yet. Our partnership with Danimer Scientific is helping drive that development by working closely with their engineers and scientists to develop the material needed for our packaging applications. Conventional plastic packaging materials have been evolving for the past 40 to 50 years. Setting a goal of delivering competitive performance with PHA over the next three years is fairly ambitious.
Is PHA compostable? If so, why is PepsiCo pursuing this route if there is not a composting infrastructure in the U.S.?
PHA offers the potential of being biodegradable across a wide range of environmental conditions—industrial and home compostable, anaerobic digestion, as well as soil and marine degradable. This offers the consumer many more options for disposal as infrastructures are developed around the world. Some of the research work we are doing is focused on demonstrating these various biodegradation pathways for this material.
Are there other technologies you are working on to reach your goal of 100 percent recoverable or recyclable packaging?
PepsiCo is researching a wide range of packaging materials for a broad range of products. Our goal is to deliver packages that are recyclable, compostable, or biodegradable to market by 2025.
In theory, if all large CPGs want to pursue sustainability to preserve the earth and its resources, to what level do you cooperate with other CPGs to develop technologies and processes to create packaging with a lower carbon footprint? How much competition is involved?
PepsiCo is very active in many industry organizations around the world that bring together suppliers, competitors, customers, and end-of-life recovery groups. We believe it takes this type of industry-wide collaboration and partnership to improve the sustainability of packaging.
How much of a threat is EPR to PepsiCo and how do you make sure you are a part of the discussion?
PepsiCo has sustainable packaging goals and programs in place to address concerns around packaging. In cases where additional packaging regulation is coming, PepsiCo prefers regulation that is broad based and allows industry to have input on the implementation. We also support incentives for sustainable packaging design and materials. And the regulation should lead to strong environmental outcomes. If an EPR program can be designed and meet these criteria, then we would look to be a part of the process.
See the entire conference agenda here. PMMI, the Association for Packaging and Processing Technologies, is a media partner for this event and offers a 15 percent discount for OEMs and CPGs who want to attend. Enter code PMMI18.
Companies in this article