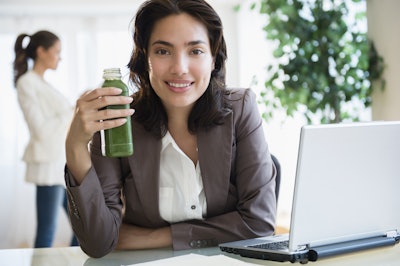 100% of beverage industry respondents to Beverage Trends in Packaging and Processing Operations, a new report by PMMI Business Intelligence, say millennials are much more aware and conscientious regarding health, wellness, and the environment than other generational groups.
Most respondents spoke of generational differences as a spectrum, with baby boomers tending to be more traditional, unchanging and "old school," and millennials being much more informed, on-the-go, responsive, and conscientious. Most often, gen-Xers are seen as being more in the middle of the spectrum.
Millennials have a strong preference for unique packaging, including old-fashioned or retro, and they are among the most aware of the environmental and health impact of beverage packaging. They also believe that healthy beverage packaging should be made of recyclable and recycled packaging.
Beverage companies, particularly those focused on millennials, are innovating on much shorter time frames than in the past to keep millennials from getting bored with their beverages. According to a large retail beverage buyer who responded to the study, "Millennials get bored quickly. If you are not changing you get boring. They are also looking for healthy beverage containers. For instance, Tetra Pak came out with this new 8-sided metalized graphics container to better reach millennials."
For more details about this and other beverage trends and growth, download the FREE Executive Summary or the full report here.
Discover new solutions for Food and Beverage Processing at ProFood Live! June 20-21 in Chicago, with discussions about trends in food processing operations; addressing today's crucial challenges in manufacturing; and much more!
Source: PMMI Business Intelligence, "Beverage Trends in Packaging and Processing Operations 2018."