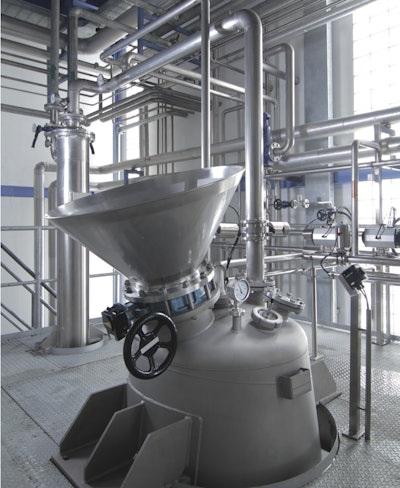 The value of the meat and poultry machinery market is estimated to have been $1.4 billion in 2016 in the United States; IHS Markit forecasts it to grow with 2.1% CAGR from 2016 to 2021.
Over the last three years, there has been an estimated 600% rise in Americans identifying themselves as vegans – now accounting for 6% of the population of the United States – according to Global Data. This is supplemented by others that have moved to a variety of other diet types such as pescatarian or low meat diet. In spite of this shift growth in meat and poultry machinery demand continues, while types of meat consumed has shifted.
The consumption of chicken, turkey, and duck has increased in the United States over the past few years following concern over consuming red meat and health awareness in the country in the young population. According to the USDA, chicken consumption per capita has increased over the past few years from 89.3 pounds in 2015 to 91 pounds in 2016. Prices for poultry meat are much lower than for beef and pork, and the costs of processing poultry meat are also lower.
Because of the potential health risks, the meat and poultry market is heavily regulated. This has led to greater investment in software-based solutions in processing machinery to facilitate electronic tracking of products and ingredients. In June 2017, the US Department of Agriculture (USDA) halted imports of fresh Brazilian beef because of safety concerns. The USDA had rejected approximately 11 percent of Brazilian fresh beef product shipments after failure to pass safety checks.
With rising personal incomes, the demand for premium products such as grass-fed, organic, and cage-free meats plus a growing nutritional emphasis on dietary protein are driving increased sales of machinery in the sector.
Source: PMMI Business Intelligence, "2018 Food and Beverage Processing Machinery Report."
Download your FREE executive summary or the full report here.
To see other food and beverage market deep dives click here.