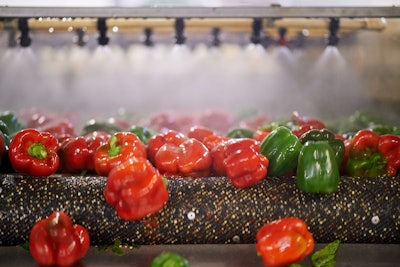 Evolving food legislation ensures a high standard of public health protection and aims to keep consumers educated about origins of products. The Food Safety Modernization Act, written about extensively, places a heavy burden on process and logistics. Many manufacturers are increasing budgets and looking at automated solutions for process control and data management.
Clean-in-place process control minimizes cycle time, saves energy, and reduces chemical and water usage. Data can be captured for continuous improvement, and to meet regulatory demands for record-keeping. PMMI's OpX Leadership Network has developed "Clean-in-Place Guidelines for Consumer Products Manufacturers," outlining generic definitions, equipment considerations, best practices and protocols for CIP. Download here.
With traceability, tracking all ingredients and finished product through the entire supply chain requires a robust auditing system with real-time capture of data. Like serialization in pharmaceutical, track and trace of food is happening, but CPGs are seeking improved integrated software solutions. A trend expected to continue.
Food safety considerations are also driving growth of robots to limit human contact, both in processing and packaging. Events like the current E-coli breakout with romaine lettuce drive the conversation forward. See the Centers for Disease Control 's latest update here.
These market drivers are discussed in detail in a new study from PMMI Business Intelligence, "2018 Food and Beverage Processing Machinery Report." Download a brief executive summary or the full report here.
Join the staff of ProFood World magazine as we address the critical issues facing food manufactures at ProFood Live in Chicago of June 20-21.
Source: PMMI Business Intelligence, "2018 Food and Beverage Processing Machinery Report."