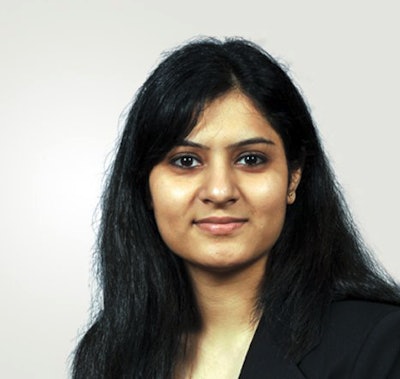 Industrial organizations around the world face a common challenge: managing assets and infrastructure. Most owner/operators struggle to keep the plant operations going while trying to maximize asset life. At the same time, they also need to ensure safe, secure and environmentally responsible operations. As a result, more and more owner/operators are paying attention to asset integrity management (AIM).
Asset management was one of the key topics discussed at this year's ARC Industry Forum in Orlando, Fla. While asset performance management (APM) has always been a focus area at the ARC Industry Forum, the APM team provided a deeper dive into AIM this year with presentations from ARC as well as end users from Idaho National Labs and Braskem. A panel discussion also offered attendees a chance to share their experiences and challenges.
Integrity management is a key component for a successful asset management program. The main objective of asset management initiatives is to ensure that assets perform their required functions throughout their lifetime. AIM has the same objective but with an emphasis on health, safety and environment. ARC defines AIM as the software and services "utilized in the systematic and coordinated activities to ensure the availability of critical assets and systems while protecting health, safety and the environment."
AIM helps ensure that the appropriate people, systems, processes and resources are in place and in use, and will perform when required. When assets are managed and maintained properly, not only does it help drive their sustainable performance, but it also lowers inspection, maintenance and repair costs while improving plant reliability and operational safety.
Because we want the asset to perform its intended function throughout its lifecycle, it is beneficial to look at AIM in relation to the asset lifecycle. In its lifetime, an asset goes through various stages, starting from concept and then moving on to construction, commissioning, operations, maintenance and then decommissioning. Looking at this lifecycle, we can see where we need to focus in terms of integrity.
Design integrity. Assuring design integrity starts at the concept stage of any project. Here, owner/operators should pay close attention to various integrity aspects. A solid design integrity focus will help provide a strong foundation for the AIM program. During this phase, we want to confirm that the concept will not lead to any kind of intolerable risk. Owner/operators need to assure that the design complies with all technical and process safety standards. Details about the operation and maintenance routines must be defined and all safety-critical elements also need to be identified at this phase.
Technical integrity. At the construction and commissioning stage, owner/operators need to ensure technical integrity. Quality management should not be left only to the construction contractor. Owner/operators should participate actively and make sure audits and reviews are carried out properly and equipment is manufactured and installed as per code and standards. To ensure successful transition, operation staff should be actively involved in the startup process.
Operational integrity. Most assets spend most of their lifetime in the third phase, which consists of operations, maintenance and decommissioning stages. This phase is most important to many owner/operators because an asset might remain in the operation and maintenance stage for decades. Here, we need to ensure operational integrity. After startup, operational integrity should be ensured by managing assets within operating limits. The operations team should implement integrity management strategies properly. These include reliability-centered maintenance (RCM); risk-based inspection (RBI); reliability analytics; reliability, availability and maintainability (RAM) modeling; non-destructive testing (NDT); and finite element analysis (FEA). Integrity strategies should be reviewed and updated at regular intervals and maintenance and inspection activities adjusted accordingly. Preventive, predictive and corrective maintenance tasks should be carried out routinely. The team should pay attention to proper reporting to make sure assets are performing according to performance standards.
Modifications and upgrades. Throughout an asset's lifetime, as major upgrades and modifications could occur multiple times, an asset might have to go through concept, construction, commissioning and other lifecycle stages. When an asset goes through a modification or upgrade, owner/operators should pay attention to design and technical integrity. They should also recognize that concept and decommissioning stages go together. Planning involves decisions about recycling and retiring assets, and recycling involves decisions related to planning about newer assets. Furthermore, at all stages, owner/operators should pay special attention to periodic audits and reviews for further confidence on asset integrity.
Ensuring asset performance
The major drive behind AIM initiatives is to ensure that assets and infrastructure perform efficiently and safely. AIM procedures and programs, when properly planned, can not only help owner/operators ensure safety, but also help reduce both capital and operational expenditures and maximize return on investment (ROI) and return on assets (ROA).
To see videos of the AIM-related presentations at the 2018 ARC Industry Forum, visit ARC Advisory Group's YouTube channel.
Companies in this article