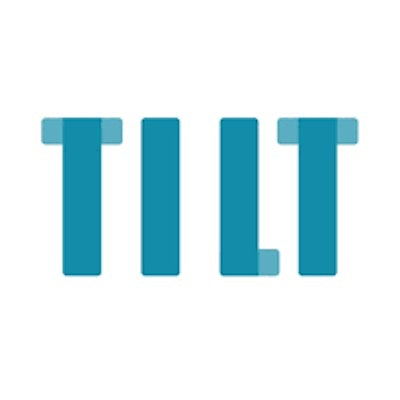 The cannabis industry has been referred to as the wild west due to the fact that there are so many unknowns as well as a lack of consistency around regulations, partnerships and consumer preferences. This untamed territory is in constant motion, which changes the business landscape on a monthly, weekly and sometimes daily basis. And the businesses in this space are forced to make decisions on the fly every time an obstacle or opportunity enters their path.
At the same time, there's a gold rush going on—as cannabis represents a lucrative new industry for small startups and large conglomerates alike.
In an effort to create some order out of the chaos, a newly formed Boston-based company, TILT Holdings Inc., has emerged as a vertically integrated infrastructure and technology cannabis company. Its B2B platform is designed to help this nascent industry grow with capital and other resources.
TILT was formed in November of 2018 from a merger of four companies: Baker Technologies Inc., Briteside Holdings LLC, Sea Hunter Therapeutics LLC and Santé Veritas Holdings Inc. The businesses—each of which has roots in the marijuana market—bring their own unique expertise to the mix. Baker provides CRM and analytics software for dispensaries, Briteside provides prefabricated modular construction for cultivation and production facilities, Sea Hunter Therapeutics is a source of capital and management expertise, and Santé Veritas is a licensed producer in Canada that has developed wholesale contracts.
Last week, the company began trading on the Canadian Securities Exchange (under the ticker symbol "TILT"), and at the same time announced acquisitions of Blackbird Holdings Corp., a cannabis distribution company, and Standard Farms LLC, a multi-state medical cannabis operator focused on greenhouse cultivation and CO2-based extraction.
TILT also announced it will soon expand its facility in Taunton, Mass., to support growing demand in the state. The 116,000-square-foot facility will encompass 60,000-square feet of flower canopy, producing approximately 30,000 pounds of flower on an annual basis. The location will be one of the largest cultivation centers for cannabis in Massachusetts. It will feature state-of-the-art cultivation technology combining genetics and engineering while lowering TILT's carbon footprint by more than 60 percent via a proprietary design.
There is a lot of IP in TILT's operations—from the lab to the grow room—which was not shared with the media during a recent plant tour of the Taunton facility. The company currently has two retail locations in Massachusetts with 12 more planned openings in the state. But the goal is to provide a platform that other companies can build upon across the country.
Because cannabis is illegal in the U.S. under federal law, it can't be transported across state lines. So to participate, a full-scale operation from cultivation to point of sale is needed. TILT is in business to help companies build scalable, repeatable processes where there is currently zero infrastructure.
TILT can provide the capital, the hardware, the software, distribution and even the plants using best practices that ensure the production of the same quality product each time. And technology is a big part of the business model. "Automation is at the core of everything we do," said Joel Milton, president of technology at TILT.
But keep in mind this is an industry in the embryonic stages of development. So, how can a company build a B2B business model that it can replicate across state lines and even globally in what is still an unproven market?
The answer is not only in the platform but in the people. "We are problem solvers," said TILT CEO Alex Coleman.