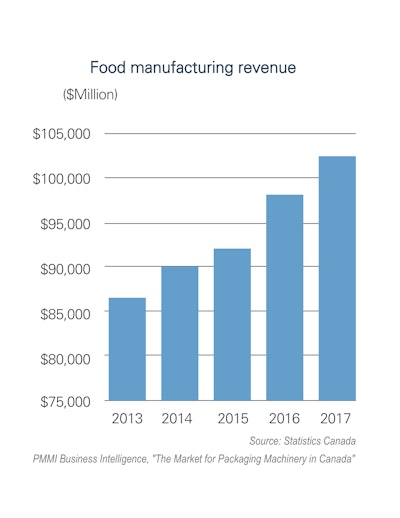 According to "The Market for Packaging Machinery in Canada 2018" by PMMI Business Intelligence, there are more than 9,000 Canadian food manufacturing facilities, making the food sector the largest manufacturing employer nationwide. It also accounts for 15% of total manufacturing shipments, and supplies approximately 75% of all processed food products sold in Canada. Ontario and Quebec account for about 65% of sales, and British Columbia and Alberta more than 20%.
Meat product manufacturing is the largest and fastest growing food processing segment, with about 28% of all sales. Dairy product manufacturing is the second largest industry, followed by grain and oilseed milling. Other industries include baked goods, animal food manufacturing, fruit and vegetable preserving, and seafood products.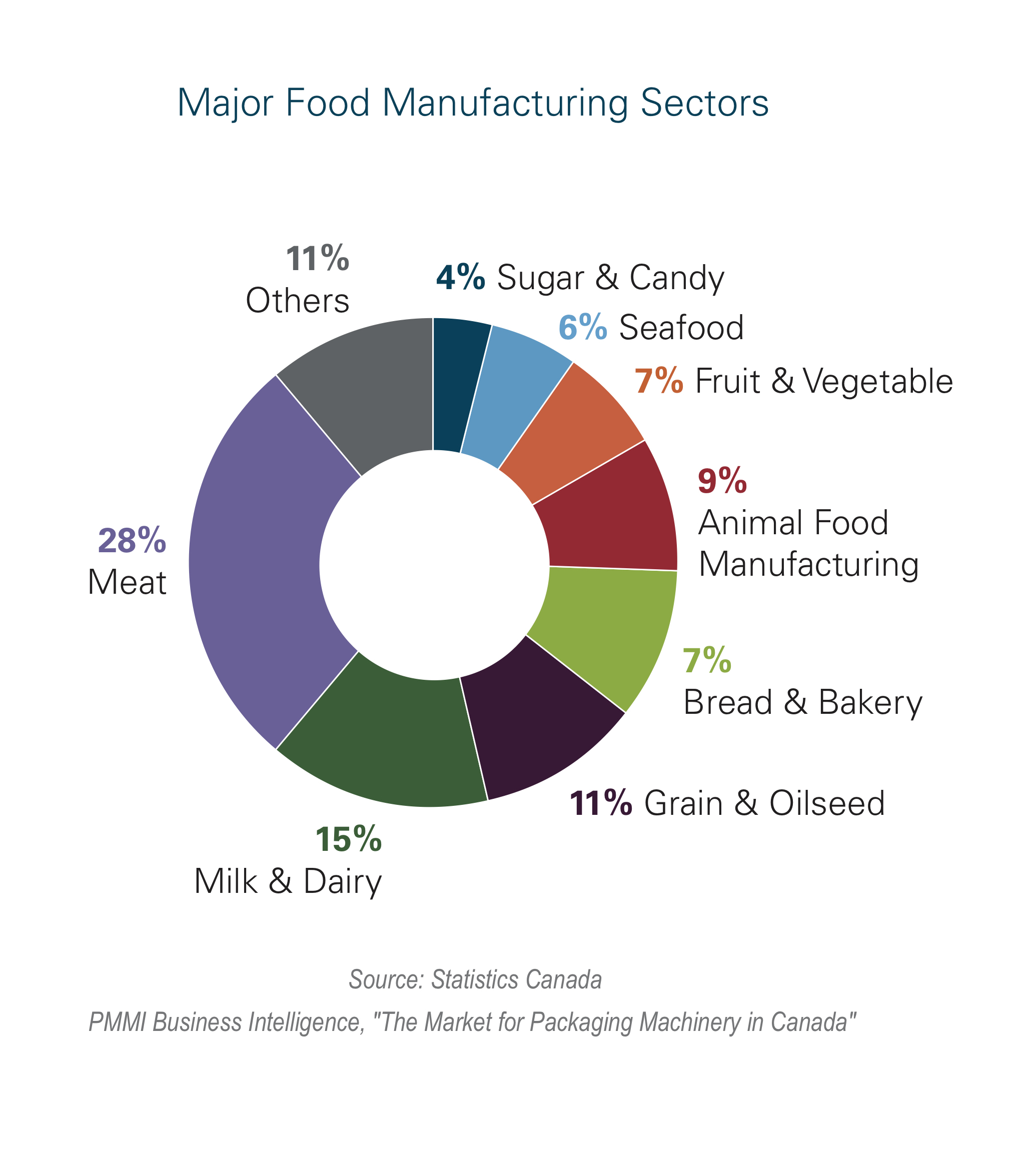 Among the largest food companies in Canada are multi-nationals such as Mondelez, Kellogg, Unilever, Parmalat, and Kraft Heinz as well as the Canadian Weston Foods, Maple Leaf, Saputo, Agropur, and McCain Foods. More than 60% of the output is by domestically owned firms.
The food industry in Canada faces the same trends as in the U.S. Consumers increasingly prefer healthy, fresh food, with innovative ingredients, and want more convenience in both food and packaging. These trends and the move toward more sustainable packaging are leading to smaller sizes and interest in new packaging technologies - including single portion packs, packaging that is easy to open and re-seal, temperature monitoring and sensors, and quality preservation. Various legislative trends for sourcing, traceability and recyclable or decomposable packaging also lead to changes in packaging.
The Canadian food industry invests almost $2 billion annually in capital expenditures, with more than 80% of the total invested in machinery and equipment.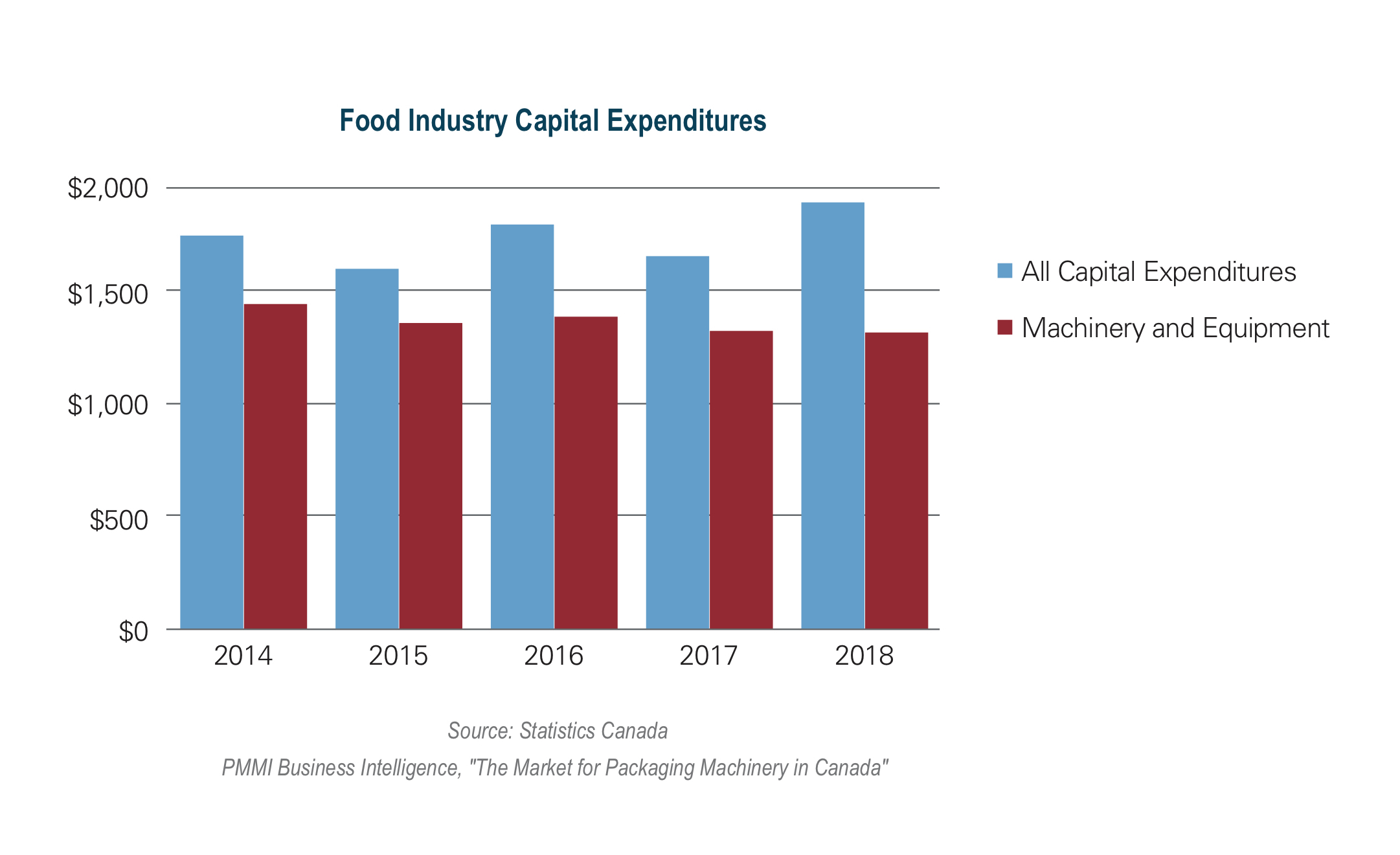 Download the FREE executive summary of this report below. PMMI Members can download the entire report for free here.
Source: PMMI Business Intelligence, "The Market for Packaging Machinery in Canada 2018"