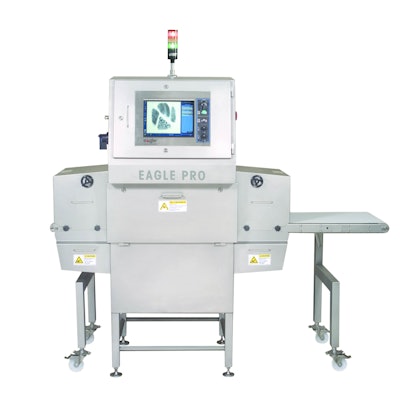 The massive nationwide recall of romaine lettuce in the U.S. in November, followed in mid-December by a highly publicized recall of nearly 30,000 pounds of frozen ready-to-eat sausage links, once again thrust food safety into the spotlight and into public discourse. While the lettuce recall was tied to the pathogen E. coli, the sausage recall was attributed to undetected pieces of metal in the product, and both incidents underscore the ongoing need for food safety interventions, including advanced inspection technologies.
With the proper equiment, manufacturers can reduce the risk of injuries and illnesses caused by physical contaminants like glass, metal fragments, calcified bone fragments and other items.
"Contaminants can make their way into foods before or during the manufacturing process, from small stones mixed in with produce harvested from fields, or a wire fragment digested by an animal to a piece of plastic embedded into a food after an accidental breakage on the line. While such things are possible, X-ray systems can be easily put into place on a production line to inspect and reject those materials in foods before they pose a problem," says Kyle Thomas, Strategic Business Unit Manager for Eagle Product Inspection.
Deployed at various points in the manufacturing process, from the inspection of raw materials to processing and packaging lines, X-ray systems help food manufacturers reduce risks throughout their facilities. Eagle's x-ray technology and accompanying software also provides image analysis and quality assurance traceability.
Examples of Eagle's solutions for reducing food safety recall risks include the Bulk 415 PRO for dry bulk applications and the newest system, the EPX100. A high-efficiency, lower-energy machine, the EPX100 detects a broad range of contaminants for small to mid-sized manufacturers, contract packagers, seasonal operators and global companies looking to standardize their equipment.
SimulTask™PRO, a fifth-generation image analysis software included with the EPX100, features an intuitive user interface and the capability to perform x-ray detection as well as product integrity checks such as mass measurement.
Companies in this article