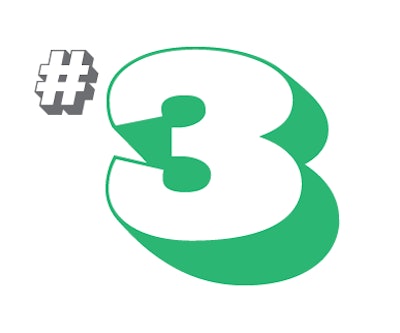 Finnish company offers a "game changer" in the paper cup market.
Consider this fact: more than 500 billion single use disposable coffee cups are produced in one year, many of them plastic. Even paper cups currently produced largely aren't recyclable, due to the plastic coatings that are used.
Speaking at the Sustainability in Packaging Europe conference in Barcelona last week, Markku Hämäläinen, CEO of Kotkamills, (a company that specializes in product innovations using wood) says that an estimated 8.3 billion metric tons of virgin plastic has been produced to date, and as of 2015, approximately 6.3 billion metric tons of plastic waste had been generated.
Of that waste, 9 percent has been recycled, 12 percent incinerated, and 79 percent is in landfills or the natural environment. (And, Hämäläinen pointed out, the big difference between the EU and the United States is the continued use of landfill in the United States.)
With the European Parliament recently approving a ban on a range of single-use plastics to reduce the impact of certain plastic products on the environment, Hämäläinen says the main focus should be to spread information about the already existing alternatives that can be produced on an industrial scale.
Kotkamills, which is targeting the use of wood based polymers as the raw material for barrier chemicals within the next couple of years, has created a dispersion coated cupstock without any plastics. Hämäläinen said this product has the following features:
Easy to recycle with newsprint or magazine waste.
Provides better grease barrier than PE-coated board.
The waste from the cup making process and recycled cups create a strong fiber material for the recycled cellulose fiber markets.
Compostability tests are ongoing, and results will be available by the end of the year.
Hämäläinen also said that if plastic cups weren't used there would be extra potential for the paper board industry equal to 5 million metric tons, which would require 10 big board machines to process. To this end, Kotkamills has also created a new board machine – fully designed for on-line production of plastics-free barrier grades, with a top speed 800 m/min and a production capacity of 400,000 tons.
Learn more about sustainable packaging solutions at the co-located PACK EXPO Las Vegas and Healthcare Packaging EXPO, September 23-25, 2019 in Las Vegas, Nevada.
Originally posted 11/9/2018