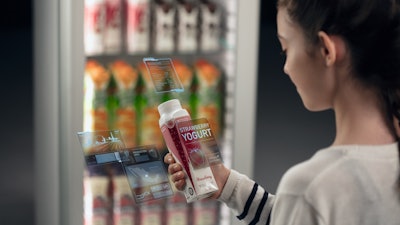 Industry 4.0 and Industrial Internet of Things (IIoT) have long been major stories from a technology development point of view and through increasing numbers of application examples at specific companies. At Hannover Messe this year, a new kind of development seemed to be on the rise—multicompany collaborations formed to bring these new connected-industry visions to life.
We've been seeing news of such multiorganization collaborations a lot more recently, a good example of which can be seen in the OPC UA with TSN down to the field level initiative. At Hannover Messe 2019, there was the announcement of an Open Industry 4.0 Alliance, which is designed to overcome the issue of difficult-to-connect proprietary automation communication systems. In essence, this alliance is similar to the Open Process Automation Forum in the United States, but with a broader scope reaching across all industry verticals. The goal of the Open Industry 4.0 Alliance is to use existing standards, such as I/O Link, OPC UA, and RAMI (the architecture behind Industry 4.0) to connect every step in the manufacturing process from manufacturing to services. Current members include Balluff, Beckhoff, Endress+Hauser, Hilscher, ifm, Kuka, Pepperl+Fuchs, and SAP, among others.
Another multicompany collaboration on display at Hannover Messe 2019 involved Tetra Pak, ABB, Ericsson, Microsoft, SAP, XMReality, BillerudKorsnas and Stora Enso in a partnership designed to connect "the entire process from manufacturing and packaging to supply chain and recycling," says Mattias Johansson, Tetra Pak's Industry 4.0 integration director. He noted that Tetra Pak plans "to consolidate all of these steps for our customers and provide one interface to it all for them."
Johansson says that providing this scope of insight will enable food and beverage manufacturers to produce to demand more effectively and give manufacturers better forecasting capabilities. "Ultimately, this will allow for dynamic pricing based on supply and demand," he says. "Businesses can use this insight to drive consumers toward certain products" through targeted incentives.
"This [the ability to connect these disparate operations] is changing our business model toward becoming an outcome-based contractor," Johannson says. He adds this change is leading Tetra Pak to increasingly work with customers to first define a business outcome, with Tetra Pak being paid based on achieving that outcome. In an extension of this model, he says that he can see eventually see the company moving toward a model where "customers pay us per each good package" produced.
This will allow for dynamic pricing based on supply and demand. Businesses can use this insight to drive consumers toward certain products through targeted incentives.
One component of Tetra Pak's near-term vision of the packaging industry's future centers on the launch of its connected packaging platform, which the company announced at Hannover Messe. Using a printed code capable of transmitting data or being scanned to provide information about the package's location and its contents, this platform "will transform milk and juice cartons into interactive information channels, full-scale data carriers and digital tools," says Anders Andrén, Tetra Pak's product manager for plant integration and automation. "For beverage producers, the new packaging platform will offer end-to-end traceability to improve production and quality control and provide supply chain transparency. It will have the ability to track and trace the history or location of any product, making it possible to monitor for market performance and any potential issues that may arise in the process."
Tetra Pak says that it has successfully completed pilot tests of the new connected package platform with beverage, juice and milk-producing customers in Spain, Russia, China the Dominican Republic and India.
In an example of how the technology can be used for tracking and tracing and to improve sales through targeted incentives, Tetra Pak noted that one of its test customers in Spain used the technology to increase sales by 16 percent by using the platform in a scan-and-win promotional campaign.
Another aspect of multicompany collaboration showcased by Tetra Pak at Hannover Messe centered on its work with ABB to create an energy assessment program to help food and beverage producers reduce their environmental impact and cut costs. According to Tetra Pak, the program is designed to provide "an assessment of the entire plant, helping customers minimize their environmental impact and maximize profitability." Based on this analysis, Tetra Pak will be able to provide recommendations for food producers on opportunities to reduce energy consumption and help them make informed decisions about how resources are used in their plants. Based on pilot projects of this program conducted in the Americas, carbon emissions and energy costs for food and beverage manufacturers can be reduced from 15 to 25 percent using these assessments.
Companies in this article