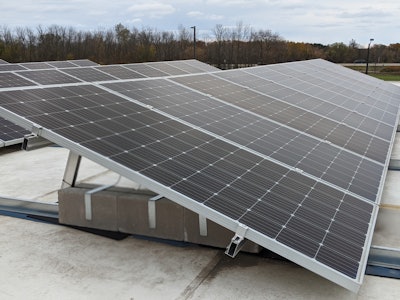 Viking Masek
OEMs today are not shying away from their commitment to sustainability. More than just a buzz word, sustainability today encompasses how a company approaches everything from new product launches to equipment manufacturing, powering their facilities, and even employee recycling.
"To minimize our climate impact and ensure food security for the future, we take a full lifecycle view. We need to drive down carbon emissions at every step of the value chain, and there are a few impactful ways of doing so," says Lisa Rydén, vice president of corporate social responsibility at Tetra Pak, a food processing and packaging solutions company.
The company does so by working to "decarbonize materials," by using responsibly sourced, renewable plant-based materials instead of the virgin, fossil-based materials commonly used today. Tetra Pak also works to "decarbonize production" by working with suppliers to minimize carbon footprint upstream, utilizing renewable energy, and reducing the carbon impact of the company's equipment. And lastly, the company focuses on reducing food loss and waste and on recycling initiatives.
Log in to view the full article