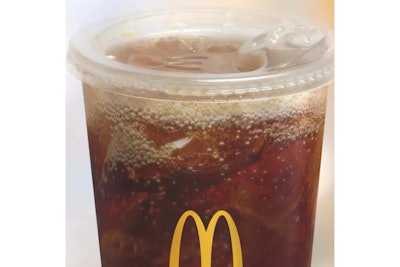 ThePackHub
Packaging continues to see a lot of change of materials driven largely by sustainability objectives. Plastic replacement is still top of the agenda for many brands and retailers as they look to switch out of the material to solutions that may offer a better environmental footprint or at least be better received by anti-plastic focused consumers.
Learn more about ThePackHub's Innovation Zone here.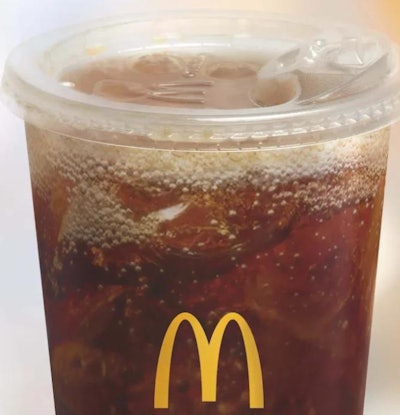 McDonald's Trials Strawless Lids for Beverages
Fast food giant McDonald's is testing strawless lids in the U.S. The company declined to say where the pilot stores were located, but trade publication Restaurant Business said they had spotted the new lids in Minneapolis. According to Restaurant Business the lids come with a pullback tab that keeps the top closed for transport, and when that tab is pulled, it exposes a half-moon opening for easy drinking of the contents. McDonald's said it has seen successful pilots of strawless lids in other countries, including China. The test is expected to reduce 400 metric tons of plastic waste per year and the wider opportunity is clearly significantly bigger. The move to strawless lids follows criticism from U.K. consumers who complained that the paper straws that were introduced to replace the plastic versions disintegrated in their drinks. In 2018, McDonald's pledged to recycle food and beverage packaging in 100% of McDonald's restaurants by the end of 2025.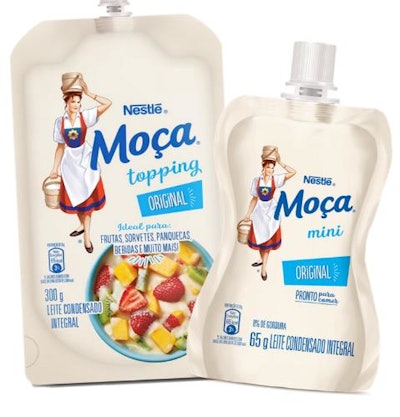 Nestlé Launches Condensed Milk in New Pouch Format
Nestlé Brazil has introduced versions of its popular Moça Integral Condensed Milk in a stand-up pouch format, which features a dosing spout and lid. The pouch with lid allows consumers to store any unfinished milk in the refrigerator after opening in the packaging itself. The pouch format is available in two sizes, a 65g pack called the Moça Mini, and a 300g pack called the Moça Topping. A spokesperson for Nestlé said that Moça Mini is a consumption option anytime, anywhere. Topping, on the other hand, is a more convenient alternative for family use. Moça has been present in Brazil since 1921 with a reported seven packs of Moça sold every second. In addition to condensed milk, Moça operates in other categories, including ironing; baking; professional; ice creams; chocolates; biscuits and breakfast cereals.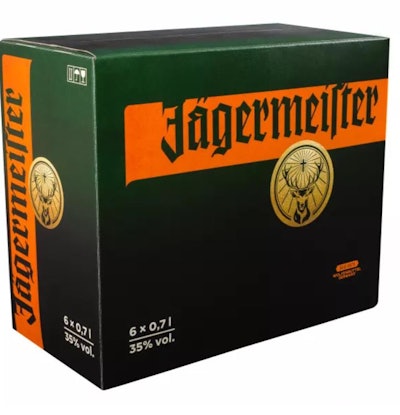 Jägermeister Moves Its Outer Packaging to Corrugated Board
German herbal liqueur manufacturer Jägermeister has announced that it is moving its outer packaging from solid board to corrugated. The move will reduce the weight of the packaging by an average of 38.5%. The amount of recycled material also increases to over 90%. Based on 19.4 million corrugated boxes, the conversion saves a reported 249 metric tons of CO2 annually compared to the previous solid board box. The recycled corrugated outers are said to run efficiently on Jägermeister's highly efficient packing machines. The spirit manufacturer will be working with four family businesses from the Lower Saxony region to produce the more sustainable corrugated board boxes. Production in the corrugated outer cases began in early 2023, and the global change will take place throughout the year. The artwork design for the secondary packaging will remain the same.
Learn more about ThePackHub's Innovation Zone here.
Companies in this article