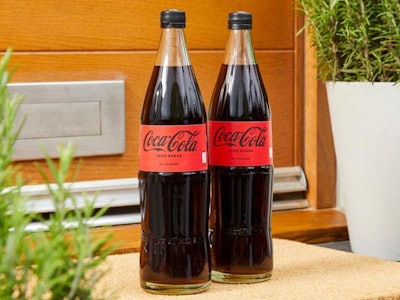 ThePackHub
The trend toward refillable and reusable packaging is gaining momentum as more companies explore ways to reduce their use of single-use, hard-to-recycle packaging. This growth is partly driven by the goal of the Plastic Pact to deliver reusable packaging by 2025. Many of these initiatives are coming from startup and smaller brands, but multinational companies are also beginning to test the waters with small-scale trials and pilots. The dry food, household, and health and beauty sectors are currently the most active in this area.
Learn more about ThePackHub's Innovation Zone here.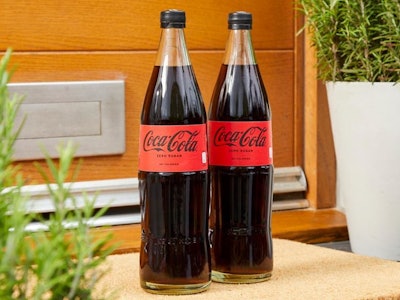 Coca-Cola to Trial Returnable Glass Bottles with Doorstep Delivery Provider
U.K. doorstep delivery company Milk & More is partnering with Cola-Cola Europacific Partners (CCEP) to conduct a trial on returnable, reusable glass bottles for its Coca-Cola Zero Sugar carbonated drink. The trial started in early June 2023 and will run for eight to twelve weeks. The trial will feature one liter bottles of Coca-Cola Zero Sugar and will take place across south London and central southern England. The company says that washing, refilling and reuse process can take place up to 20 times, in which case it expects to offer an 82% reduction in carbon footprint compared to single-use glass. Milk & More claims that its milk bottles are reused 28 times on average. CCEP hopes that 100,000 consumers will engage with the trial and take up refillable packaging solutions, aiding the organization's efforts to reduce waste and greenhouse gas emissions.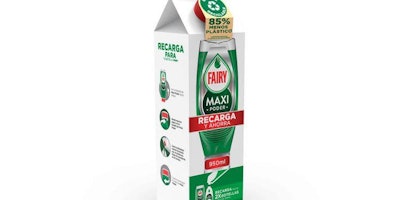 Procter & Gamble Spain Introduces Refill Pack for Dish Washing Liquid
Procter & Gamble Spain has introduced a new board refill to enable consumers to reuse their Fairy Maxi Power dishwasher soap bottles. The brand's latest innovation is said to help reduce the carbon footprint of plastic at home when washing dishes. Each board refill (950 ml) allows consumers to fill the Maxi Power bottle more than twice. The launch of the refill pack reduces plastic use by a reported 85% by reusing the Fairy Maxi Power bottle. A spokesperson for Fairy said that they were delighted that the company continued to introduce practical solutions that helped all families to enjoy life more and, at the same time, reduce the consumption of plastic at home when it comes to washing the dishes. A survey said that 40% of those asked, pay attention to the fact that they are environmentally friendly products when they decide to buy a dish detergent.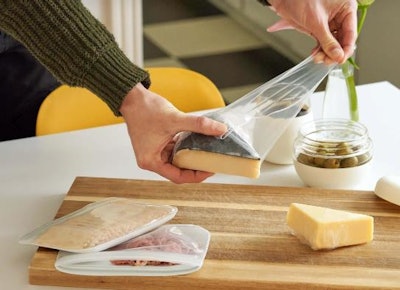 W&P Reusable Stretch Wrap Replaces Single-Use Film and Saves Money
New York-based W&P, kitchenware producers, have introduced a new product to their range –reusable stretch wrap. Designed specifically to replace the need for single-use products like cling wrap, this money-saving reusable stretch wrap is said to be perfect for everything from wrapping up sandwiches to covering bowls and much more. W&P's reusable stretch wrap is made from durable, super-stretchy, and ultra-thin platinum silicon. The wraps are aimed at anyone looking to be more sustainable in the kitchen. They are classed as dishwasher-safe but are also easy to hand wash, and they dry best on a dish rack or with a simple shake. They are also freezer-safe, BPA-free (Bisphenol A), microwave-safe, and oven-safe up to 400°F (204°C). The set comes in three different sizes and retails at $16 (£12.55).
Learn more about ThePackHub's Innovation Zone here.
Companies in this article