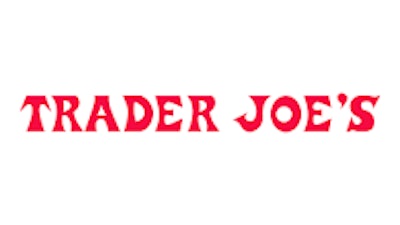 Trader Joe's has recalled yet another food product—its fourth so far—in a single week. The latest recall involves the company's Fully Cooked Falafel (which reportedly was sold in 35 states and Washington, D.C.), due to the possibility it might contain rocks. Trader Joe's Almond Windmill Cookies and Dark Chocolate Chunk were recalled for the same reason, while the grocer issued a recall for its Unexpected Broccoli Cheddar Soup because the product might contain insects.
All four products have been removed from store shelves and destroyed, and Trader Joe's officials have instructed customers who bought any of the items to throw them away or return them to one of the company's stores for a full refund. To date, the sources of the possible contaminations have yet to be identified.
---
---
"We will never leave to chance the safety of the products we offer. We err on the side of caution and are proactive in addressing issues. We take action quickly, aggressively investigating potential problems and removing product from sale if there is any doubt about its safety or quality," says a statement from Trader Joe's. "We don't wait for regulatory agencies to tell us what to do. We share news through in-store signs, on our website, and through email alerts as soon as we need to let our customers know there might be a concern with any of our products. We take these matters seriously—personally, even, as our families eat and drink TJ's products, too."
Trader Joe's operates 563 stores across the U.S.