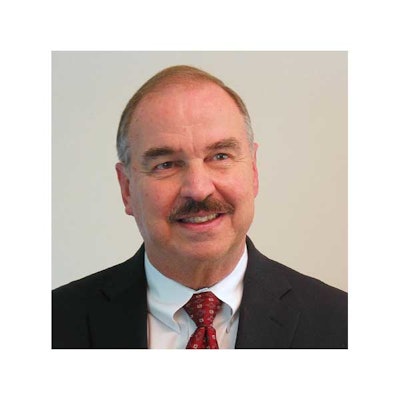 The foodborne pathogen known as salmonella is widely dispersed in nature. It can colonize the intestinal tracts of many animals, including livestock, wildlife, domestic pets and humans, and may also live in environments such as pond-water sediment. Traditionally, this ubiquitous bug was thought of as only being associated with food products derived from animals, but, lately, fresh produce has also been the source of major outbreaks.
Recently, a major salmonella outbreak involving fresh papayas from Mexico sickened 28 people in 12 states (CDC, 2017a). FDA has warned consumers not to eat papayas from the specific farms involved.
Even though the bug can be killed fairly easily by heating or cooking, two unique characteristics of salmonella make it especially problematic in foods: its ubiquitous nature, particularly troublesome in ready-to-eat (RTE) foods in which no "kill" step is involved, and its durability to survive in low-moisture environments. Consequently, many different food products have been linked to salmonella illness. This article focuses on U.S. government food agencies' responses to craft updated regulations that meet the challenges presented by this "Bad Bug" (FDA, 2012).
The Centers for Disease Control and Prevention (CDC) estimates that approximately 1.2 million illnesses and approximately 450 deaths occur annually in the United States due to nontyphoidal salmonella. Most people infected with salmonella develop diarrhea, fever and abdominal cramps 12 to 72 hours after infection. The illness usually lasts four to seven days. Most individuals recover without treatment. In some cases, diarrhea may be so severe that the patient needs to be hospitalized as the salmonella infection may spread from the intestines to the blood stream and then to other body sites. In these cases, salmonella can cause death unless the person is treated promptly with antibiotics. The elderly, infants and those with impaired immune systems are more likely to have a severe illness (CDC, 2017b).
From the standpoint of a food processor, salmonella can enter the food chain from contaminated ingredients or from a bacterial source located in the food plant (e.g. on equipment, from an infected worker, on contaminated food contact surfaces or from nonfood contact surfaces, such as condensate drops from overhead pipes or from water from leaky roofs).
The World Health Organization and the Food and Agriculture Organization of the United Nations' Codex Alimentarius Commission investigations from salmonella outbreaks indicate that the safety of low-moisture foods depends fundamentally on the control of salmonella in the food-operation environment. Maintaining good sanitation and hygiene practices, hygienic design of equipment, proactive maintenance programs, control of incoming materials, and effective ingredient control in the low-moisture food establishment will help prevent the contamination of low-moisture foods with pathogens. The commission suggests paying special attention to products like RTE foods that are exposed to the processing environment following a pathogen-reduction "kill" step; products that are not subjected to a pathogen-reduction "kill" step; and products for which ingredients are added after a pathogen-reduction step (Codex, 2015).
FDA has compiled some of the most comprehensive food safety rules in history in the 2011 Food Safety Modernization Act (FSMA). Today, farmers and CPG companies are implementing those rules that address produce safety and safety of human foods, both of which could have a significant impact on controlling salmonella in foods.
The first of FSMA's major rules deals specifically with produce safety on the farm (FSMA, 2015a). This is the first line of defense in managing salmonella, basically by keeping it out of raw ingredients and produce, if possible. It addresses water quality, biological soil amendments (compost and manure), sprouts, domestic and wild animals, worker training, and equipment and tools.
The second major FSMA rule addresses what CPG companies must do to develop and implement a food safety plan that addresses the hazards of salmonella in processed foods for human consumption (FSMA, 2015b). In the rule for human foods, the new good manufacturing practices (GMPs) (Part B of FSMA) call for proper hygienic equipment design to prevent contamination of the product with a pathogen from the processing environment and to ensure that if a pathogen such as salmonella is introduced, it remains transient in the facility and does not become established in areas of the equipment that could serve as a source of product contamination. The equipment design should be as simple as possible, with a minimum number of parts, and, to the extent possible, all parts should be accessible for inspection, cleaning and sanitizing. Also, the equipment design should minimize the buildup of food residues and the creation of microbial harborage sites. Proper employee training is critical to the success of a well-managed master sanitation program.
FSMA (Part C) calls for the development of a food safety plan that has preventive controls (PC) to eliminate or reduce a salmonella hazard to an acceptable, nonharmful level. These PCs could form one or more controls, such as process controls, sanitation controls or supplier controls. Process controls are typically cooking steps that establish effective time and temperature to kill salmonella.
Sanitation controls provide a level of prevention above general GMPs to mitigate the hazard of salmonella (especially for RTE foods) and can include establishing a pathogen-free hygienic zone and verification of its effectiveness through environmental monitoring.
Supplier controls (FSMA Part G) can be essential to the safety of the product. When relying on a supplier to control a hazard, it calls for a facility to actively have a program that manages and verifies that supplier's control. Supplier controls can be developed for ingredients that potentially contain salmonella, especially for those that have been implicated in past outbreaks or are used to make products that are intended for consumers more susceptible to illness from foodborne pathogens. FSMA requires that preventive controls in the food safety plan be managed through the plan's operational steps of monitoring, corrective actions, verification and validation steps and establishment, and maintaining records.
The USDA Food Safety and Inspection Service (FSIS) has also recently been active in providing guidance document information that small and very small meat and poultry establishments producing RTE products can use to produce safe products with respect to salmonella and other pathogens (USDA/FSIS, 2017).
FSIS reflects that although most RTE establishments test their food contact surfaces for listeria monocytogenes (LM) or an indicator organism as required by the listeria rule, many RTE establishments do not actively monitor for salmonella. However, because salmonella may contaminate RTE products after the lethality treatment, prudent establishments should assess potential food safety hazards from salmonella and test food contact surfaces when appropriate. FSIS reminds processors that any detectable salmonella or other pathogens in RTE products adulterate these products (see, 64 FR 732, 736). FSIS requires establishments to hold or control products that it tests for pathogens, such as salmonella and LM.
The industry has also taken a role in the salmonella challenge. A new book is devoted to this increasingly critical public health issue. "Control of Salmonella and Other Bacterial Pathogens in Low-Moisture Foods" reviews the current state of the science on the prevalence and persistence of bacterial pathogens in low-moisture foods and describes proven techniques for preventing food contamination for manufacturers who produce those foods (Podolak and Black, 2017). Also, PMMI's OpX Leadership Network has developed the document titled "Validating the Reduction of Salmonella and Other Pathogens in Heat Processed Low-Moisture Foods" (PMMI/OpX, 2012) that assists with verification and validation activities needed for confirming effective salmonella control.
Jeffrey Barach is an FSMA consultant to PMMI, The Association for Packaging and Processing Technologies.
Editor's note: The information in this article was updated in September 2017.
References
CDC (Center for Disease Control and Prevention), 2017; (a) CDC Salmonella outbreaks, see link: https://www.cdc.gov/salmonella/kiambu-07-17/index.html. (b) CDC Salmonella cause of illness, see link: https://www.cdc.gov/salmonella/general/index.html.
Codex, 2015; Code of Hygienic Practice for Low-Moisture Foods, CAC/RCP 75-2015.
Food and Drug Administration (FDA), 2012; Bad Bug Book, Foodborne Pathogenic Microorganisms and Natural Toxins. Second Edition. See link: https://www.fda.gov/downloads/Food/FoodborneIllnessContaminants/UCM297627.pdf.
FSMA, 2015a; Federal Register: Standards for the Growing, Harvesting, Packing, and Holding of Produce for Human Consumption. Vol. 80, Nov. 27, 2015, 74353.
FSMA, 2015b; Federal Register: Current Good Manufacturing Practice, Hazard Analysis, and Risk-Based Preventive Controls for Human Food. Vol. 80, Sept. 17, 2015, 55908.
PMMI/OpX, 2012; Validating the Reduction of Salmonella and Other Pathogens in Heat Processed Low-Moisture Foods. See link: https://www.opxleadershipnetwork.org/food-safety-plan-validation/download/validating-reduction-salmonella-and-other-pathogens-heat.
Podolak and Black, 2017; Control of Salmonella and Other Bacterial Pathogens in Low-Moisture Foods, September, Wiley-Blackwell.
USDA/FSIS, 2017; Salmonella Compliance Guidelines for Small and Very Small Meat and Poultry Establishments that Produce Ready-to-Eat (RTE) Products and Revised Appendix A, June. See link: https://www.fsis.usda.gov/wps/wcm/connect/bf3f01a1-a0b7-4902-a2df-a87c73d1b633/Salmonella-Compliance-Guideline-SVSP-;RTE-Appendix-A.pdf?MOD=AJPERES.