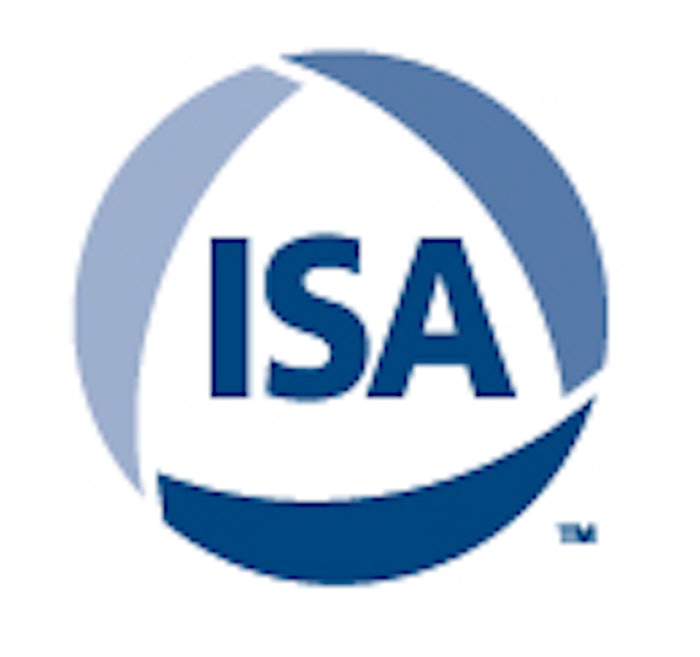 October 7, 2016 is Manufacturing Day, sponsored by the International Society of Automation (ISA) and its affiliate association, the Automation Federation. The day is designed to amplify the voice of individual companies and coordinate a collective movement toward greater understanding and solutions to key manufacturing challenges.  
A pressing challenge facing manufacturers in the US is the growing skills gap. Experts project that over the next 10 years nearly 3.5 million manufacturing jobs will be needed. However, because of the ongoing shortage of qualified workers, up to 2 million of these jobs may go unfilled. Today, six out of 10 production jobs remain open because of the talent shortage, according to a recent study by The Manufacturing Institute and Deloitte.
"As an association comprised of many professionals involved in manufacturing throughout the world, ISA is innately aware of the vital role manufacturing plays in increasing technological innovation and driving global economic growth," states Patrick Gouhin, ISA executive director and CEO. "But to sustain strong manufacturing capabilities, you must have a skilled, educated workforce."
Closing the skills gap, Gouhin says, will require a significant influx of talented young workers in all fields of engineering, including automation and control—particularly given that throngs of current manufacturing workers are on the verge of retirement.
"Much more needs to be done to encourage more young people to pursue STEM-centric education and career fields," states Gouhin.
Because the workforce shortage is increasing demand for and the value of qualified workers, new graduates and others who have the right technical skills are likely to obtain well-paying positions.
Companies can get involved by hosting a Manufacturing Day event. Examples include:
Plant tours
Manufacturing community events and expos (through collaboration with numerous companies)
Job fairs
Educational fairs
Celebrations of the manufacturing community.
Currently, there are more than 1,300 events scheduled in support of Manufacturing Day. To search for events in your area, click here.
Resources:
FIRST® (For Inspiration and Recognition of Science and Technology)
DiscoverE (formerly the National Engineers Week Foundation)