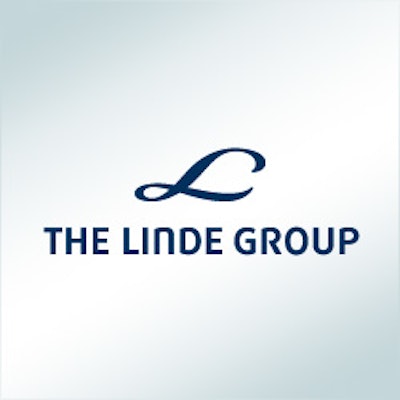 Linde AG and Praxair, Inc. have signed a non-binding term sheet as a first step toward combining the two companies in a merger of equals. The move would create a company named Linde, with pro forma revenues of approximately $30 billion, prior to any divestitures, and a current market value of more than $65 billion. In the coming months, the companies are expected complete their internal approvals and execute the definitive Business Combination Agreement, which will be subject to confirmatory due diligence, further negotiations and approvals of the Linde and Praxair boards of directors.
The Linde Group is a world's largest industrial gas company, by market share and revenue, with approximately 65,000 employees working in more than 100 countries worldwide. Praxair is a leading industrial gas company in North and South America and the third-largest worldwide in terms of revenue.
Charoen Pokphand Foods Public Company Limited has completed its acquisition of Bellisio Foods Inc. Charoen Pokphand is an Asia-Pacific region leading agro-industrial and food conglomerate with a strong focus on nutrition. Bellisio manufactures and distributes single-serve frozen entrées under the Michelina's, Atkins, Boston Market, Chili's, EatingWell and Eat! brands, and co-manufactures private label and foodservice products.
Food processing and packaging equipment supplier tna has confirmed its acquisition earlier this year of Sabalpack, a leading Italian manufacturer of all-stainless steel V/F/F/S technology for the fresh and frozen sector.
Farmer-owned dairy cooperatives, Prairie Farms Dairy and Swiss Valley Farms, have entered into a merger agreement, under which the assets of Swiss Valley Farms will be merged into a combined company that will operate under the name of Prairie Farms Dairy, Inc. The terms of the agreement must be approved by both companies' cooperative members.
AB Mauri North America, a leader in yeast and bakery ingredient products and solutions, has reached an agreement to acquire the business and assets of Specialty Blending Co., LLC, a bread and sweet goods mix manufacturer located in Cedar Rapids, IA. The transaction is expected to close in the first quarter of 2017. Financial terms have not been disclosed. AB Mauri currently has manufacturing sites located across North America, including Fleischmann's Yeast production plants in Memphis, TN; Calgary, AB; and Montreal, QC; and bakery ingredient plants in Greenville, TX and Wilsonville, OR.
Companies in this article