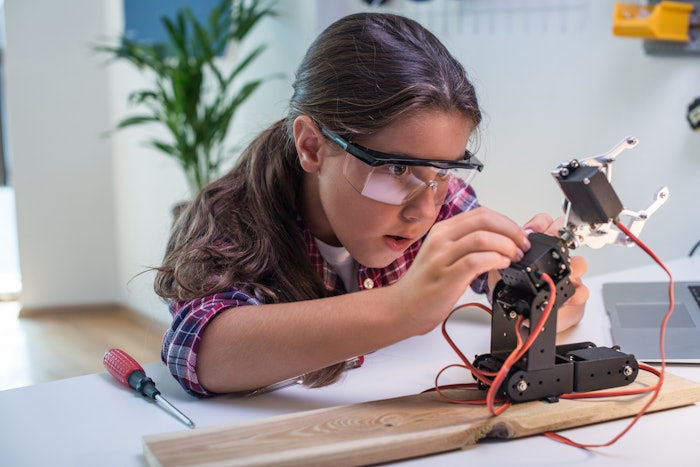 As Engineers Week 2017 approaches, the International Society of Automation (ISA) and its umbrella organization, the Automation Federation, encourage their members and automation engineers to participate in this annual effort that promotes the value and significance of engineering and engineering careers.
Sponsored and organized by DiscoverE (formerly the National Engineers Week Foundation), Engineers Week, 19-25 February, celebrates how engineers make a positive difference in our world and seeks to raise awareness around the need to attract more young people to the engineering profession.
ISA asks members and other automation engineers to interact with and support young people, whether as a student mentor or classroom speaker or by bringing a class of students to your workplace for a tour.
The supply of workers qualified and prepared to compete for high-tech jobs is perhaps the most pressing challenge facing manufacturers worldwide. Experts project that over the next 10 years nearly 3.5 million manufacturing jobs in the U.S. will be needed. However, because of the ongoing shortage of skilled workers, up to 2 million of these jobs may go unfilled.
According to the U.S. Department of Education, only 16 percent of American high school students are proficient in mathematics and are interested in a STEM career. Among those who do pursue a college major in a STEM field, only about half will actually work in a STEM-related career. These realities contribute to America's poor global ranking among industrialized nations in mathematics (ranked 25th) and science (ranked 17th).
Thousands of Engineers Week-related events take place across the US each year and are hosted by individuals, professional societies, engineering firms and universities. Ways to get involved include:
Presenting at a classroom or after-school group
Bringing students to your workplace or campus
Hosting a public event
Publicizing your plans in the DiscoverE calendar or on the ISA blog, ISA Interchange
Getting the word out through social media at www.facebook.com/DiscoverE.org and Twitter@DiscoverEorg.
DiscoverE also implements a variety of programs associated with Engineers Week, including:
, a national, project-based learning experience where students in sixth, seventh and eighth grades imagine, design and build cities of the future. More than 40,000 students from 1,350 middle schools typically participate nationwide in the regional competitions. The winning team from each qualifying regional competition receives a trip to the Future City National Finals in Washington DC.  Future City Competition
Girl Day (23 February 2017), a day that celebrates girls' aptitude in STEM learning and shows girls how engineers are changing our world. 
Global Marathon an event (8-9 March 2017) that unites women in engineering and technology fields around the world for globally connected webcasts and locally organized in-person activities.
Review all the different ways to participate on the Engineers Week website.