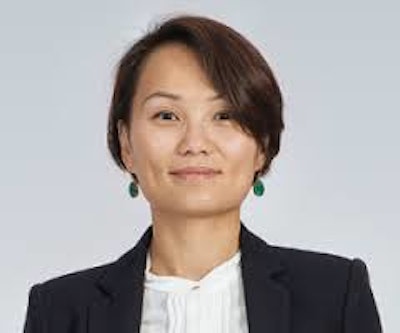 Joey Wat has been named president and COO of Yum China. As such, Wat will oversee the KFC, Pizza Hut Casual Dining and Pizza Hut Home Service brands. Wat was appointed president of KFC China in September 2014, and she became CEO of KFC China in August 2015.
David Szydlik has been named president and CEO of Purity Vodka. Before joining the company, Szydlik was the director of chains at Pernod Ricard. Previously, he held management positions at Molson Coors and Coca-Cola Enterprises. Created by Master Blender Thomas Kuuttanen, Purity Vodka has been awarded more than 125 gold medals in the top blind tasting competitions around the world, rated 100 points by The Spirits Business and was recognized as "Vodka of the Year" ultra-premium vodka brand.
Maurice Janssen has joined MOCON, Inc. as its senior vice president of global sales and marketing. Janssen has more than 20 years of worldwide sales and marketing experience including analytical instruments and process control solutions for food and beverage products. Prior to joining MOCON, Janssen was vice president of sales and marketing, Latin America, for FOSS ANA, a Danish-based supplier of analytical instruments for the food, beverage and agriculture sectors. He also served in leadership positions at One Earth Future Foundation, GEA Grasso International and Marel Food Systems Benelux (formerly Scanvaegt Benelux). MOCON is a leading provider of detectors, instruments, systems and consulting services to production facilities and quality control and safety departments in a variety of industries worldwide.
Brother Gearmotors has hired Bernie Hurda as director of sales. He has worked in the power transmission industry for more than 16 years. Brother Gearmotors, a division of Brother International Corporation, offers a range of sub-fractional AC gearmotors and reducers for the food and beverage, packaging and material handling industries.
Companies in this article