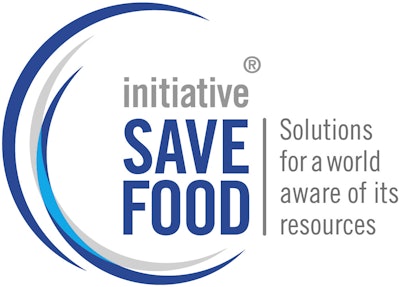 On May 4, Werner M. Dornscheidt, president and CEO of Messe Düsseldorf, and Kostas G. Stamoulis, assistant director general of the economic and social development department at the Food and Agriculture Organization of the United Nations (FAO), signed a memorandum of understanding to continue their cooperation in the SAVE FOOD Initiative.
The initiative is working to reduce global food loss and waste by raising awareness about specific problems and then combining the expertise of public and private organization members to develop fundamental strategies, definitive involvement and investment possibilities. It also funds FAO studies in developing and threshold countries to generate insights about food loss. The results of the latest field study in India were presented at the SAVE FOOD Congress 2017. In the future, the initiative will be focusing on China and Thailand.
The SAVE FOOD Initiative is a cooperative venture between the UN world food program, FAO, the United Nations' Environment Program (UNEP) and Messe Düsseldorf GmbH. Growing since its inception more than six years ago, the initiative now has over 850 companies, associations, research institutes and NGOs as its members. To learn more about the initiative, go to www.save-food.org.