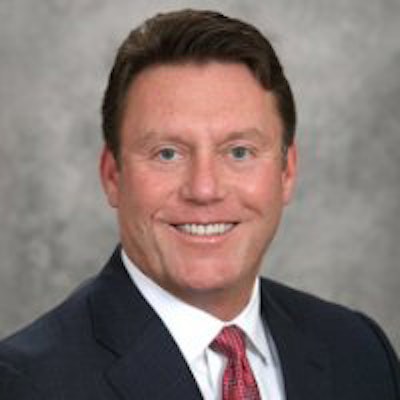 John D. Buckles will be assuming the role of chief operating officer of Ventura Foods on June 1, 2017. As such, he will lead an integrated commercial and operations function for the company.
Prior to this promotion, Buckles was the executive vice president of sales and marketing for the company, leading US sales, marketing, R&D and culinary activities, in addition to Ventura's international division. Before joining Ventura Foods in 2011, he held positions at PepsiCo, Kellogg's and Coca-Cola.
Ventura Foods is a leading producer of custom and branded dressings and sauces, mayonnaises, margarine and butter blends, and oils and shortenings, with foodservice, retail and food manufacturing customers in the US, Canada and more than other 60 countries. It is a privately held joint venture of CHS, Inc. and Mitsui & Co. with approximately $3 billion in annual revenue.
NBE Holdings acquires Brawn Mixer
Brawn Mixer, a Holland, MI-based manufacturer of industrial fluid mixers, will be joining National Bulk Equipment, Inc. as a subsidiary company of NBE Holdings. Jerry Fleishman, former president of Brawn Mixer, will take on the role of director of business development at Brawn Mixer. The company will remain at its current location and will be operated under the direction of NBE Holdings President Todd Reed.
Based in Holland, MI NBE Holdings is a privately held corporation with a portfolio of companies that includes National Bulk Equipment, Inc. and Brawn Mixer. Its companies design, engineer, manufacture, automate and integrate bulk material handling systems for dry and liquid processing operations, and fluid mixing systems for liquid processing operations.
W.M. Sprinkman welcomes national accounts manager
Brian Armstrong has been named the national accounts manager for W.M. Sprinkman Corporation. In his new position, Armstrong will be responsible for sales leadership, concentrating his efforts in serving multi-location dairy, food and beverage customers across the US and Canada. Armstrong previously was with Burkert Fluid Control Systems and GEA Tuchenhagen North America.
Founded in 1929, W.M. Sprinkman Corporation, a family-owned business, is headquartered in Waukesha, WI. The company specializes in the engineering, manufacturing and servicing of stainless steel sanitary process systems for the food and beverage, dairy and craft brewing industries.
Companies in this article