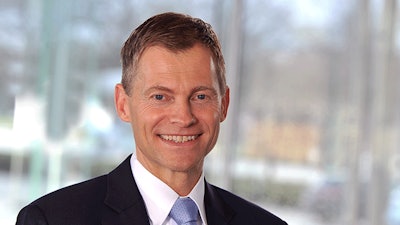 Kim Fausing assumed the roles of president and CEO of Danfoss on July 1. Since 2008, Fausing served as executive vice president & COO of the company. He joined Danfoss in 2007 as president of the Danfoss refrigeration & air conditioning division.
Campbell Soup Company has appointed Shakeel Farooque to the newly created role of vice president and head of digital and e-commerce. Campbell plans to form an e-commerce unit, which will represent the three Campbell divisions in North America, that Farooque will lead.
Graphic Packaging International, Inc. named Hilde Van Moeseke as senior vice president & president, Europe, Middle East and Africa. She most recently served as vice president, finance with the company.
Sid Adkins has been promoted to vice president and general manager of Gainco, Inc. His previous positions with the company include director of sales and regional sales manager.
Companies in this article