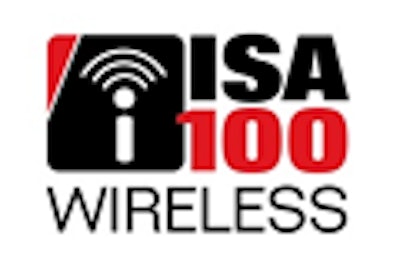 The ISA100 Wireless Compliance Institute announced that the 2017 ON World Report on Industrial Wireless Sensor Networks (WSN) and the Industrial Internet of Things (IIOT) found ISA100 Wireless to be the fastest growing Industrial Wireless mesh standard, with adoption increasing at 2.5X the pace of its leading competitor.
ISA100 Wireless adoption increased 67% over the past two years. Key factors driving ISA100 Wireless over its competition include flexible time scheduling, software tunneling and support for star and mesh topologies; features which are especially important for growing wireless applications such as gas detection and steam trap monitoring.
This ON World report is the result of a survey of 183 industrial automation professionals. The majority of the responses were completed in November 2016.
Supplementing this survey, ON World conducted dozens of phone interviews with individuals representing leading industrial automation vendors, suppliers, industry groups and end users. The survey consisted of 36 questions that had up to 11 multiple choice items as well as several open ended questions. Respondents are voluntary and received a free report for their participation as well as the survey results for their participation.
"The On World report confirms the vigorous adoption rate that we have been experiencing over the last few years," said Andre Ristaino, Managing Director, ISA100 Wireless Compliance Institute. "We've been aware of the growth anecdotally, but we haven't had objective data to prove it until the On World report was published. The ISA100 Wireless product portfolio has expanded rapidly in the last two years, helping drive end user adoption. New products include the industry's first-ever full loop SIL-2 certified gas sensing application (there are now three SIL-2 rated ISA100 Wireless products).
The ISA100 Wireless Compliance Institute (ISA100 WCI) is a non-profit industry organization that provides users and developers with market awareness, educational information, technical support, and compliance testing for the ISA100 family of standards. ISA100 WCI provides real-world feedback from the deployment of ISA100 Wireless devices and systems to ISA Standards Committees, fostering rapid refinement to the standards. More information can be found online at www.isa100wci.org.