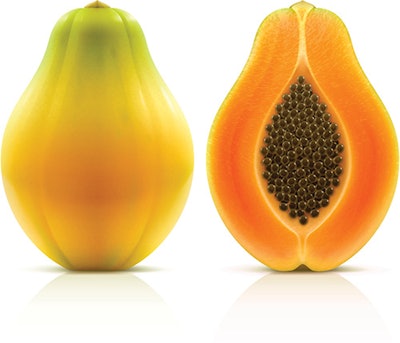 The FDA is warning consumers to avoid all Caribeña brand Maradol papayas because they are linked to a deadly outbreak of salmonella.
Grande Produce, the San Juan, Texas-based importer of the Caribeña brand Maradol papayas from Mexico, initiated a limited recall of the tropical fruit distributed nationwide from July 7 - July 18. On July 26, 2017, Grande Produce issued a press release to notify consumers that it had conducted a limited recall of Caribeña brand Maradol papayas distributed during the dates of July 10 to July 19. However, FDA is continuing to advise consumers to avoid all Caribeña brand Maradol papayas.
The Centers for Disease Control and Prevention reported that 47 people in 12 states have been infected with Salmonella Kiambu, a strain of salmonella. Twelve people have been hospitalized and one person has died from the outbreak, according to the CDC. The following states have been affected: Iowa, Kentucky, Louisiana, Massachusettts, Maryland, Minnesota, New Jersey, New York, Pennsylvania, Texas, Utah and Virginia. The CDC is still determining whether the recent Salmonella Thompson illness in Maryland is part of this multistate outbreak.
As the FDA continues its investigation, the agency noted that there are illnesses in states where Grande Produce did not distribute papayas. So the FDA says it is likely other firms have distributed contaminated Maradol papayas as well. At this time, the farms producing these papayas appear to only be in Mexico.
For more information about this salmonella outbreak, please go to the FDA website.