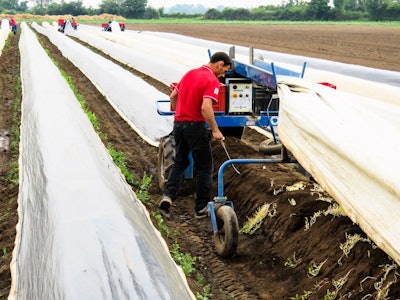 Food is abundant in the United States. Yet Americans throw out about 60 million tons of produce a year, while the country's farmers barely eke out a profit. To reduce food waste and revive America's waning farming industry, the World Wildlife Fund will lead a 22-month research program to help farmers maximize their harvested crops and deliver them to consumers effectively.
"Our nation's producers work hard every harvest to provide food, fuel and fiber to our economy, but they don't always see the same return on investment," says Sally Rockey, executive director of the Foundation for Food and Agriculture Research (FFAR), one of the funders of the program. "This on-farm research will uncover opportunities for growers to do more with the same resources."
As part of the first phase of the program, researchers at the University of California, Davis (UC Davis) will work with farmers on strategies and opportunities to maximize crop harvests and use, focusing on leafy greens, peaches and tomatoes. UC Davis researchers will also quantify the environmental impacts of these crops from seed to harvest.
In addition, the World Food Logistics Organization will lead a team to study on-farm and post-harvest losses, including why produce doesn't make it to the dinner table and where that food ends up. This part of the research will focus on harvesting potatoes in Idaho and eastern Oregon, tomatoes in Florida, romaine lettuce in Arizona and peaches in New Jersey.
This new research program is funded by FFAR and the Walmart Foundation with grants totaling $1.3 million.