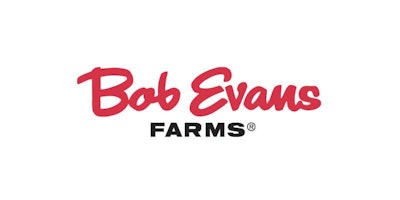 Bob Evans Farms is being sold to Post in a deal worth about $1.53 billion, giving the cereal maker a stronger presence in the grocery store through Bob Evans' valuable refrigerated sides business.
Bob Evans makes products like refrigerated potato, pasta and frozen convenience food items under a number of brands other than Bob Evans, such as Owens, Country Creek and Pineland Farms. Bob Evans, founded in 1948, also has a foodservice business that sells products including sausage, sausage gravy, breakfast sandwiches and side dishes. It sold its restaurant chain to Golden Gate Capital in April.
Packaged food makers have struggled as Americans increasingly seek out nonprocessed foods. In August, Campbell Soup said that it expected sales to continue to decline over the next year partly because of that trend, but also because of access to ready-to-cook meal-delivery services and the desire to put more fresh produce on the dinner plate.
Post Holdings Inc. — whose cereals include Fruity Pebbles, Honey Bunches of Oats and others — will pay $77 per Bob Evans share, a 5.6 percent premium to the company's Monday closing price of $72.93.
Once the transaction closes, the St. Louis company plans to combine its own refrigerated retail egg, potato and cheese business with Bob Evans. The refrigerated retail business will be led by Bob Evans President and CEO Mike Townsley.
The boards of both companies have approved the sale, which is targeted to close in Post's second quarter next year. Bob Evans' shareholders must still sign off on the deal.
Shares of Bob Evans Farms Inc. jumped nearly 6 percent in Tuesday morning trading.