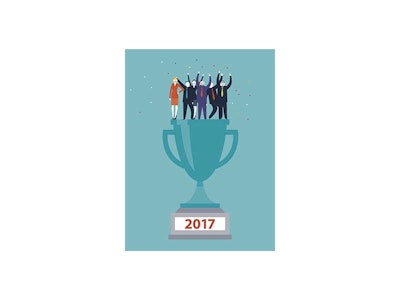 Seventeen global global food and beverage manufacturing companies were named to Forbes first-ever Top Regarded Companies list. The data is based on Forbes' 2017 Global 2000 rankings, which features public companies from 58 countries that account for $35.3 trillion in revenue.
According to Forbes, the Top Regarded Companies were evaluated based on trustworthiness/honesty, social conduct, the company as an employer and the performance of the company's product or service.
Here are the winners:
Carlsberg
Heineken Holding
Diageo
Suntory Beverage & Food
KraftHeinz
PepsiCo
Coca-Cola
Nestle
Lindt & Sprungli
McCormick
CJ Cheiljedang
Almarai
Kerry Group
Kellogg
Meiji Holdings
Hormel Foods
Hershey
See Forbes' full list of Top Regarded Companies list here.