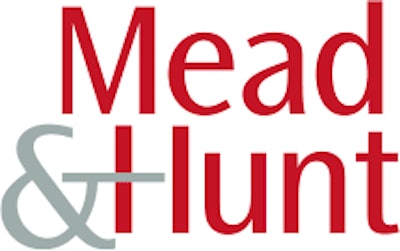 Mead & Hunt, one of the largest architectural engineering firms in the US, has acquired EMR, a leading engineering and construction management firm in the food sector. The move is projected to strengthen Mead & Hunt's ability to help food and beverage manufacturers address issues such as the need to develop new products, meet the Food Safety Modernization Act regulations and attain Global Food Safety Initiative certification.
"Mead & Hunt's business philosophy is to grow profitably while maintaining our focus on excellent service and preserving our culture. We diversify our business by expanding services offered in existing offices and starting new initiatives. This makes EMR the perfect fit," says Andy Platz, president of Mead & Hunt.
"We were looking to join a company that's corporate culture reflected ours and was focused on growth in the food and beverage industry. We also knew how important it would be to provide our employees with long-term opportunities to excel. Mead & Hunt offered us that," says Jamie Horton, former principal of EMR and food and beverage market leader of Mead & Hunt.
EMR delivers custom-designed refrigeration, HVAC and heat transfer systems to manufacturers in the food and beverage industry. Mead & Hunt is an employee-owned firm with more than 600 engineers, architects, planners, historians, scientists and administrative and technical staff who provide professional consulting services to clients nationwide.