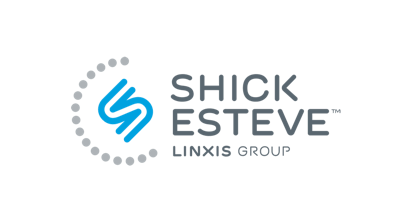 Ingredient process automation companies Shick Solutions, Kansas City, MO, and Esteve Process, Rians, France, have become one global entity, Shick Esteve, a complete ingredient automation solution provider that designs, manufactures, installs and services ingredient automation systems for customers worldwide. Previously the president of Shick Solutions, Tim Cook is now president and CEO of Shick Esteve.
The two companies have been working toward a combined business strategy since June 2016, when Breteche Industrie Group acquired Shick Solutions. The integration provides Shick Esteve with a broader reach of resources and additional technologies from a network of global service centers, as well as increased research and development, bringing higher levels of technology to the market.
In addition, the management team of Breteche Industrie and its key financial partner IK Investment Partners have decided to signify their next generation of growth by revealing a new name and identity: Linxis Group. As Shick Esteve's parent company, the Linxis Group will continue to serve as a unifying resource.
Companies in this article