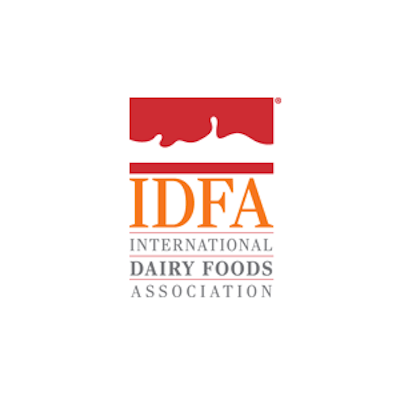 Schrack Farm Resources LP (Loganton, PA) has received the 2018 Innovative Dairy Farmer of the Year award, which recognizes US dairy producers that apply creativity, excellence and forward thinking to achieve greater on-farm productivity and improved milk marketing. The farm partners Jim and Lisa Harbach and Lisa's brother Kevin Schrack manage an 1,100-head dairy herd, while advocating for no-till farming, maintaining soil health and promoting awareness of the Chesapeake Bay watershed. The award was given by the IDFA and Dairy Herd Management magazine.
IDFA presents award for food safety leadership
A driving force for excellence in food safety for more than 30 years, Brian Kraus, director of food safety and regulatory compliance with Wells Enterprises, Inc., has received the International Dairy Foods Association's Food Safety Leadership Award, which honors an individual, group or organization for demonstrating outstanding leadership in enhancing food safety within the dairy products industry. In addition building a strong food safety culture throughout Wells Enterprises, Kraus serves as a subject matter expert and trainer in a number of dairy industry food safety programs, is engaged with the industry's Listeria Research Consortium and is involved in research on the control of persistent Listeria in dairy processing environments.
National Cheese Institute Laureate named
David M. Barbano, PhD, a professor of food science at Cornell University, has been named by the National Cheese Institute as the recipient of the 2018 NCI Laureate Award, which recognizes individuals who have made significant, long-term contributions to the development and growth of the cheese industry. Through his research, Barbano has developed and introduced industry advancements, including cost-effective cheese manufacturing processes that have helped improve product safety, as well as increasing the functionality of mozzarella cheese and the sensory qualities of reduced and low-fat cheese. IDFA is the umbrella organization for the Milk Industry Foundation (MIF), the National Cheese Institute (NCI) and the International Ice Cream Association (IICA).