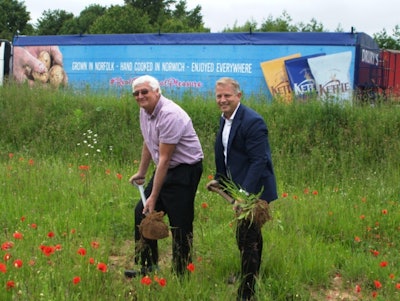 Kettle Foods is investing £2.7 million to build a new intake area for potatoes near its main Bowthorpe, United Kingdom factory. The new facility will include a bulk trailer bay with space for eight articulated trucks, new grading machinery and a new water flume system to transport the tubers to the main factory. Construction is expected to start later this summer and be completed within 12 months.
Lakeside to purchase Good Eats Food Co.
Lakeside Foods, based in Manitowoc, WI, has entered into an agreement to acquire vegetable innovation company Good Eats Food Co. and its products sold under the SER!OUS Bean Co. and Ruthie's Twisted Harvest brands. Good Eats will operate as a division of Lakeside. Terms of the transaction have not been disclosed.