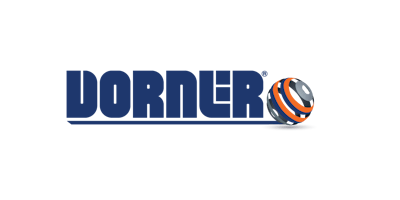 Dorner has named Scott Kelley vice president – sales of its US operations. In his new role, Kelley will lead all of Dorner's outside sales personnel, including strategic account managers, regional and territory sales managers. Most recently, he served as the director of the automotive business at SICK Inc., a producer of sensors and sensor solutions for industrial automation applications. Previously, Kelley held sales and marketing leadership positions at United Technologies, Bose Corporation, Access Genetics and 3M.
Dorner chooses new industry manager
Also at Dorner, Chuck Sena has been named industry manager – sanitary. Sena has nearly 30 years' experience in conveyor, packaging machinery and specialty handling equipment sales and marketing. He most recently held the position of distributor manager for packaging products at Nercon.
Cherie Floyd becomes chief technology officer at Sabra
Sabra Dipping Company, LLC has appointed Cherie Floyd as chief technology officer. Before joining Sabra, Floyd held several North America and global leadership positions at Kellogg, most recently serving as vice president for Kellogg North America snacks R&D.
Bret Larreau now director of Key Technology Latin America and Asia sales
Key Technology has promoted Bret Larreau to the position of director of Latin America and Asia sales. He also will continue to support Key's relationship with PepsiCo's global business as its major account manager. Larreau has over 30 years of food processing equipment experience and has been with Key Technology for the past 15 years.
Companies in this article
Videos from Key Technology, Inc.