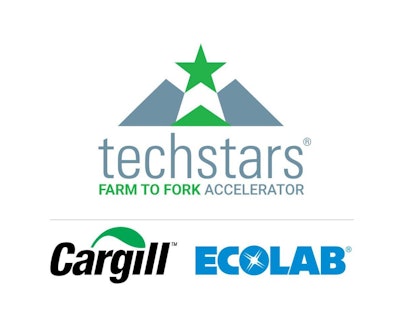 Co-funded by Ecolab and Cargill in partnership with Techstars, the Techstars Farm to Fork Accelerator launched its first class on July 16 in St. Paul, MN. For 13 weeks, participating companies will work to solve real problems across the entire food value chain, from food safety to supply chain management, restaurant efficiencies and the upcycling of food waste.
The first class of participants includes entrepreneurs from several US states, Canada, Brazil and India, who will have access to more than 100 mentors, including business leaders and subject matter experts from Ecolab, Cargill and the Techstars entrepreneurial community. They also will have the opportunity to pitch their businesses during a demo day for investors, community members and business leaders.
For more information about the Techstars Farm to Fork Accelerator, go to the Techstars website at www.techstars.com.