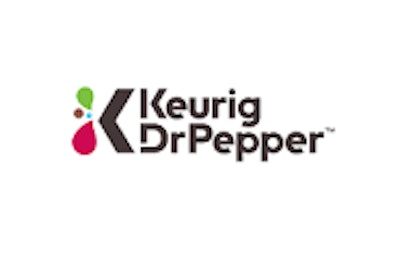 Keurig Dr Pepper has entered into a definitive agreement to acquire CORE Nutrition LLC for $525 million. The Core portfolio includes CORE Hydration nutrient-enhanced bottled water and CORE Organic USDA-certified organic enhanced fruit hydration. Expected to close by the end of the year, the transaction is subject to customary closing conditions.
Kraft Heinz Canada new owner of Ethical Bean Coffee
Kraft Heinz Canada has completed the acquisition of the assets of Vancouver, British Columbia-based Ethical Bean Coffee, a roaster of 100% Fairtrade, certified organic coffee beans. The terms of the deal were not disclosed.
Schenck Process purchases Process Components Ltd
Schenck Process has acquired Process Components Ltd and its subsidiaries, including Kemutec Group Inc. and its brands, kemutec, KEK-GARDNER, mucon and PPS Air Classifier Mills. The financial terms of the deal have not been released.
Emerson set to buy GE's intelligent platforms business
Emerson is acquiring GE's intelligent platforms division. Terms of the deal have not been disclosed. It is expected to be finalized in the first half of fiscal 2019, subject to regulatory approvals, GE's consultation with employee representatives and other customary closing conditions
ProMach acquires FLtecnics
ProMach now owns FLtècnics, a horizontal form/fill/seal pouch provider based in Girona, Spain. Current FLtècnics CEO Mateo Lara and COO Pablo Pizarro will continue leading the product brand as VP & general manager and VP of operations, respectively.
CTB purchases CAT Squared
CTB, Inc., a global designer, manufacturer and marketer of agricultural systems and solutions, has purchased CAT Squared, a software provider. CAT Squared founders, CEO R. Vernon Smith and CTO Stephanus C.P. Schoeman, will continue in their present roles. CAT Squared operations will remain in its existing facilities.
Companies in this article