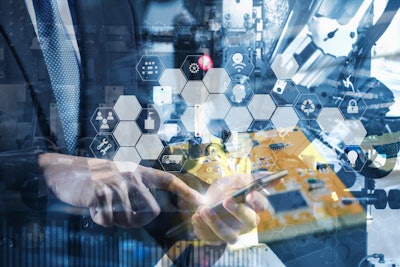 International Data Corporation (IDC) unveiled its IDC FutureScape: Worldwide Digital Transformation 2019 Predictions. In this year's predictions, IDC has identified two groups based on specific trends and attributes. Leaders in transformation (the digitally determined) are those organizations that have aligned the necessary elements of people, process, and technology for success. In contrast, laggards (the digitally distressed) have not developed the enterprise strategy necessary to align the organization effectively for transformation to date. The results were compiled by market research and survey data from over 3,000 companies worldwide.
Listed below are IDC analysts Bob Parker's and Shawn Fitzgerald's ten predictions that will impact the digital transformation efforts of CIOs and IT professionals over the next one to five years. The analysts also offer guidance for managing the implications these predictions harbor for IT investment priorities and implementation strategies.
By 2020, at least 55% of organizations will be digitally determined, transforming markets and reimagining the future through new business models and digitally enabled products and services.
By 2022, the CDO title will be in decline, as digital will have become fully embedded, but more than 60% of CEOs will have spent part of their careers leading digital initiatives.
The paramount importance of customer advocacy will result in 60% of B2C brands embracing net promoter score as their leading success metric by the end of 2020.
By 2020, 80% of enterprises will create data management and monetization capabilities, thus enhancing enterprise functions, strengthening competitiveness, and creating new sources of revenue.
By 2020, 30% of G2000 companies will have implemented advanced digital twins of their operational processes, which will enable flatter organizations and one-third fewer knowledge workers.
By 2023, 35% of workers will start working with bots or other forms of AI, requiring company leaders to redesign operational processes, performance metrics, and recruitment strategies.
By 2020, 30% of G2000 companies will have allocated capital budget equal to at least 10% of revenue to fuel their digital strategies.
By 2021, prominent in-industry value chains, enabled by blockchains, will have extended their digital platforms to their entire omni-experience ecosystems, thus reducing transaction costs by 35%.
By 2021, about 30% of manufacturers and retailers globally will have built digital trust through blockchain services that enable collaborative supply chains and allow consumers to access product histories.
By 2023, 95% of entities will have incorporated new digital KPI sets — focusing on product/service innovation rates, data capitalization, and employee experience — to navigate the digital economy.
"With direct digital transformation (DX) investment spending of $5.9 trillion over the years 2018 to 2021, this topic continues to be a central area of business leadership thinking," said Shawn Fitzgerald, research director, Worldwide Digital Transformation Strategies.
Companies in this article